Whitey Bulger, infamous Boston mob boss, killed in prison, multiple reports say
Infamous Boston mob boss James "Whitey" Bulger – who was a fugitive for 16 years, was sentenced to life in prison in 2013 and was portrayed in film by Johnny Depp – was killed at a West Virginia prison on Tuesday, the day he arrived at the facility, multiple reports say. He was 89.
Bulger was killed at a West Virginia prison, according to the Boston Globe. He was transferred to the high-security USP Hazelton on Tuesday morning in Bruceton Mills. He was recently moved from a prison in Florida and had a stop in Oklahoma City before arriving in West Virginia.
Fox News confirmed that Bulger was found dead at the prison.
A union official for correctional officers at the high-security prison told WV News there was a homicide at the facility, but couldn't say whether it was Bulger. Hank Brennan, Bulger's attorney, told BuzzFeed News, he couldn't "confirm or deny it at this point."
"The Federal Bureau of Investigation was notified and an investigation has been initiated. No staff or other inmates were injured, and at no time was the public in danger," the Bureau of Prisons said in a statement.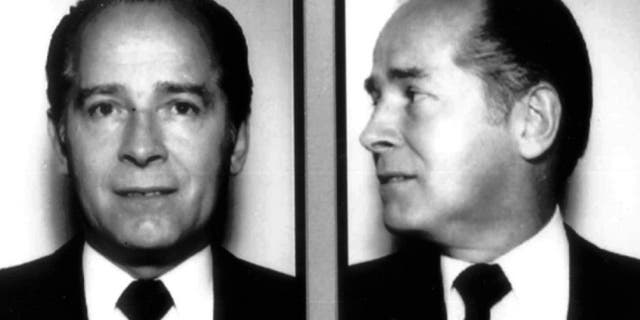 Bureau of Prisons officials and Bulger's attorney declined last week to comment on why he was being moved. A person familiar with his move told the Boston Globe said Bulger's health was deteriorating.
Bulger was convicted of racketeering, and other crimes, including extortion, conspiracy, money-laundering and drug dealing in August 2013. The jury believed he took part in 11 of 19 killings.
The mobster was one of America's most wanted criminals until he was captured in Santa Monica, Calif. in 2011. He had spent more than 16 years on the lam before his capture.
Following his conviction, Bulger was transferred to the U.S. Penitentiary Coleman II in Sumterville, Fla., in 2014 from another high-security facility in Arizona, according to the Boston Globe. He reportedly was scrutinized for his relationship with a female psychologist.
Bulger was being transferred to the same facility where Paul Weadick, another convicted killer from Boston, was serving a life sentence, the Boston Globe reported, citing records.
Weadick was convicted in June for murdering Steven DiSarro, a Boston club owner, in 1993. The Globe reported Francis "Cadillac Frank" Salemme, a former New England mob boss himself, was involved in DiSarro's and was convicted in the killing and sentenced to life in prison.
Stephen "The Rifleman" Flemmi, another former Bugler associate and FBI informant, testified during Weadick and Salemme's trial that he walked in on DiSarro's murder and walked out.
Flemmi had teamed up with the Winter Hill Gang, where Bulger became a top lieutenant in the 60s, in 1974. Bulger became one of Flemmi's key allies during his time in the criminal underworld.
Bulger's life was portrayed in the movie "Black Mass," starring Depp.
His girlfriend, Catherine Grieg, remains in prison at a federal woman's facility in Minnesota and is set to be released in September 2020. She was captured with Bulger in Santa Monica in 2011.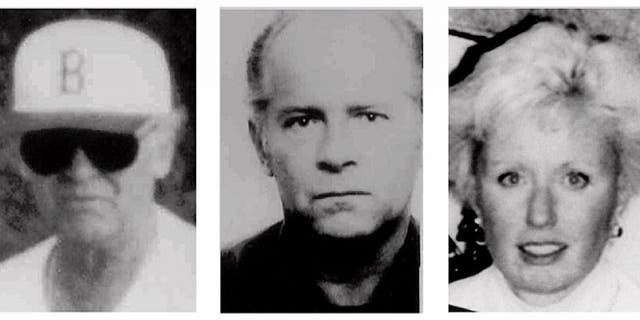 Greig pleaded guilty in 2012 to identity fraud and harboring a fugitive. She also pleaded guilty to criminal contempt in 2016 for refusing to cooperate with authorities.
William Bulger, the gangster's brother, was a high-ranking official in Massachusetts. He served in the state Senate starting in 1970 and became president of the state Senate eight years later. He went on to serve in the post longer than anyone in its history.
In 2003, he was forced to resign as president of the University of Massachusetts system amid growing pressure over his brother's case. He said in a statement after his brother's arrest in 2011 expressing his "sympathies to the families hurt."
U.S. Attorney for the District of Massachusetts Andrew E Lelling reacted Tuesday: "We received word this morning about the death of James 'Whitey' Bulger. Our thoughts are with his victims and their families."
"Whitey" Bulger had one son with a waitress and former model Lindsey Cyr. Their son died at the age of six from Reye syndrome after having an allergic reaction to an aspirin injection in 1973.
Fox News' Jake Gibson, Molly Line and The Associated Press contributed to this report