Whitey Bulger, former right-hand man in testy exchange during racketeering trial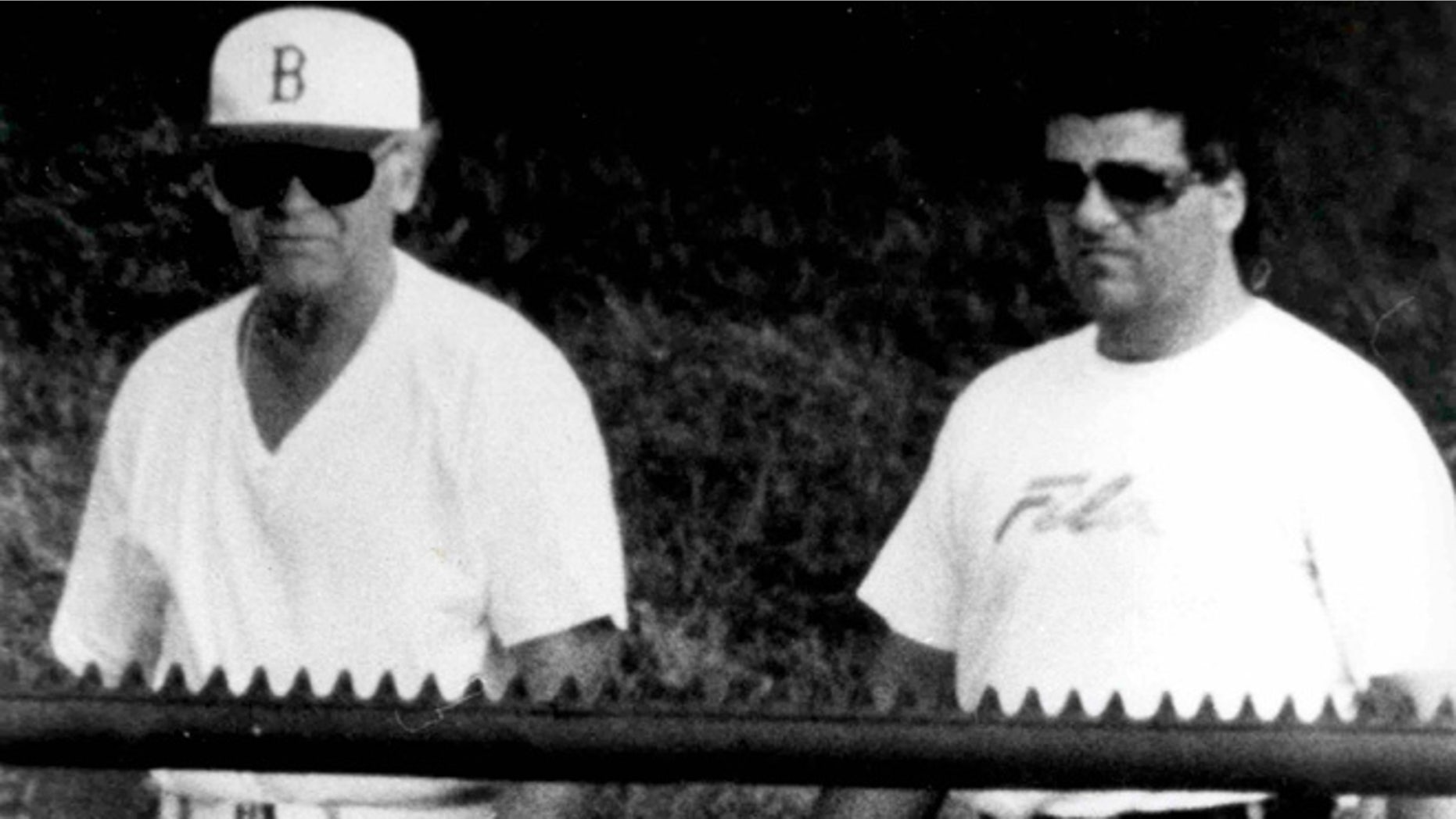 Reputed Boston mob boss James "Whitey" Bulger again lashed out at a witness during his racketeering trial Tuesday after he was called a "rat," forcing the judge to step in and restore order.
Bulger is on trial for allegedly participating in 19 murders in the 1970s and 1980s.
Tensions exploded when Kevin Weeks, the former right-hand man of Bulger, was asked during cross-examination if the killings of five people bothered him.
"Yeah, it bothers me," Weeks said.
When defense attorney J.W. Carney asked him why, Weeks said "Because we killed people that were rats, and I had the two biggest rats right next to me," referring to Bulger and his partner, Stephen "The Rifleman" Flemmi, during their time as FBI informants.
Bulger then interrupted Weeks and said "you suck," according to Fox 25.
Weeks shot back: "(Expletive) you, okay."
Bulger responded: "(Expletive) you, too."
Weeks also asked Bulger "What are you going to do?"
Judge Denise Casper then had to step in and restore order. She reminded Bulger that his lawyers are to speak for him in court.
Weeks testified on Monday that he saw Bulger open fire on a car and kill two men in 1982. He also said he saw Bulger extort multiple businessmen and drug dealers for a cut of their profits.
Weeks said he first developed a friendship with Bulger in the 1970s while he was working as a bouncer at Triple O's, a South Boston bar where Bulger did business as the leader of the Winter Hill Gang. Soon, he said, he was working as an enforcer, driving around South Boston and picking up cash from local bookmakers Bulger and his gang were extorting.
"Sometimes I'd beat somebody up," he said.
In May 1982, Weeks said, he went from being muscle to helping Bulger in a murder.
The target was Edward "Brian" Halloran, a man who Bulger had heard was cooperating with authorities.
"Brian Halloran was talking to the FBI about Jim Bulger and some murders," Weeks said.
Weeks said that after another Winter Hill member told Bulger he had spotted Halloran on a pay phone, Bulger drove to one of the gang's hangouts in a "hit car." Bulger was wearing a wig and fake moustache, he said.
Bulger told him to drive to the waterfront and wait there, Weeks said. A short while later, Bulger drove up, with a man wearing a ski mask lying in the backseat. Weeks said the man waved to him, but he said he did not know for sure who it was.
Weeks said Bulger handed him a two-way radio, told him to watch Halloran in a restaurant, then let him know when Halloran was coming out.
Weeks said he told Bulger, "The balloon's rising," as Halloran started to leave the restaurant, a reference to Halloran's nickname, "Balloonhead." When Halloran walked outside, Weeks said he told Bulger, "The balloon's in the air."
Halloran got into a blue Datsun driven by a friend, Michael Donahue.
Weeks said he saw Bulger pull up to the car.
"He slid across the front seat and he yelled out, 'Brian!' and he proceeded to start shooting," Weeks said.
The car Halloran and Donahue were in drifted across the road and hit something, Weeks said.
Halloran then got out of the car, and "Jim Bulger just started shooting right at him," Weeks said. "His body was bouncing on the ground."
Both Halloran and Donahue were killed. Weeks said he had never met Donahue, and he was not a target of the shooting.
Both Bulger and the person in the back seat fired at the car, Weeks said.
When he called Bulger later that night, Bulger said he was eating dinner with his girlfriend and urged him to "go get something to eat," Weeks said.
Donahue's son Thomas, who has attended every day of the monthlong trial with his mother and two brothers, said hearing Weeks testify about the killing of his father had shaken his family.
"It tears you apart hearing the horrific story," he said.
Weeks, who was a close associate of Bulger's for two decades, later became a government witness and eventually led authorities to the bodies of people who were allegedly killed by Bulger and the gang. He served five years in prison after pleading guilty to being an accessory to five murders.
Bulger stared straight ahead during much of Weeks' testimony and only glanced at him occasionally.
Weeks also described how Bulger acquired a liquor store in South Boston. Prosecutors say Bulger forced Stephen Rakes to sell his liquor store to him in 1984 to use as a headquarters for his gang and as a source of "legitimate" income.
In addition to the slayings of Halloran and Donahue, Weeks has testified previously that he was present for three other killings committed by Bulger.
Bulger, 83, has pleaded not guilty to the killings.
He fled Boston in 1994 and was one of the nation's most-wanted fugitives until he was captured in Santa Monica, Calif., in 2011.
The Associated Press contributed to this report.