White nationalist Richard Spencer threatens to sue University of Florida
NEWYou can now listen to Fox News articles!
White nationalist leader Richard Spencer has threatened to sue the University of Florida after the college cancelled a planned speech Spencer was supposed to give on campus next month.
The Gainesville, Fla., university said on Wednesday it would deny a request by Spencer to rent event space on campus for his speech. In a statement, UF president W. Kent Fuchs cited safety concerns for the decision.
Online groups had threatened violent clashes on campus similar to the protests in Charlottesville, Va. that resulted in one woman's death when she was struck by a car allegedly driven by a white nationalist. Fuchs said while he found Spencer's beliefs "repugnant," that had nothing to do with the university's decision.
ANTIFA PROTESTERS ARRESTED AT CHICAGO RALLY AGAINST WHITE SUPREMACY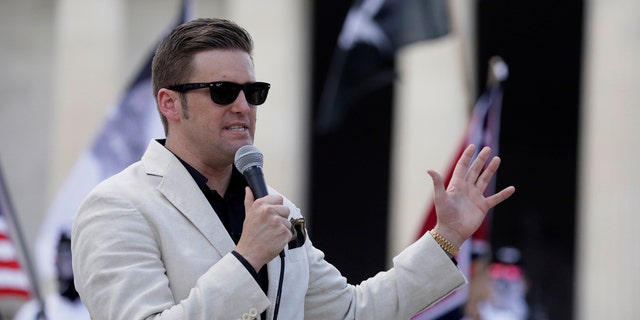 "University of Florida remains unwaveringly dedicated to free speech and the spirit of public discourse. However, the First Amendment does not require a public institution to risk imminent violence to students and others," Fuchs said. "The likelihood of violence and potential injury – not the words or ideas – has caused us to take this action."
Spencer is head of the National Policy Institute, a white supremacist group based in Virginia.
Cameron Padgett, a Spencer supporter who was organizing the campus event, said he was going to call his lawyer immediately and start the process of filing a court challenge.
WHITE CHRISTIAN CONSERVATIVES SHOULD OPPOSE PROTESTS BY WHITE SUPREMACISTS
Padgett won nearly $30,000 from Auburn University after he successfully challenged that school's attempts to block the group from speaking there.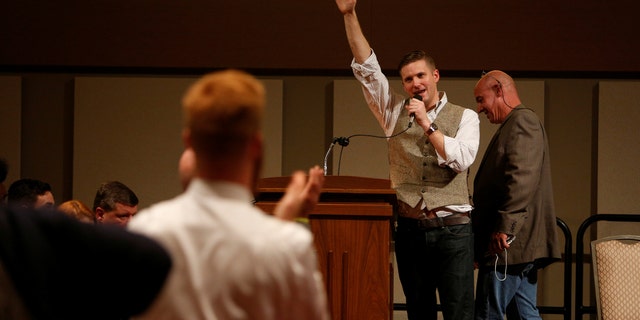 He says they'd signed an agreement with Florida and believes the group will prevail just as they did with the Auburn challenge in April.
A judge allowed the Spencer event at Auburn to proceed. Several hundred people attended the event and three people were arrested outside the building during clashes between Spencer's supporters and his opponents.
UF's decision came two days after Texas A&M cancelled a planned "white lives matter" rally on campus. Spencer was invited to speak at that event. Texas A&M also cited security concerns for calling it off.
WHITE NATIONALIST LEADER RICHARD SPENCER KICKED OUT OF CPAC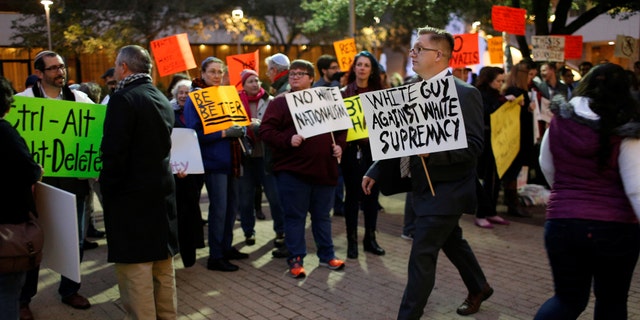 Spencer also wants to speak at Michigan State University next month. MSU said it has not decided whether to rent space to Spencer's group.
"No decision has yet been made," MSU President Lou Anna Simon said in a statement. "We are reviewing the request closely in light of the deplorable violence in Charlottesville, Va., last weekend."
The Associated Press contributed to this report.