Whistleblower in Penn State hazing lawsuit, attorneys tour fraternity house seeking evidence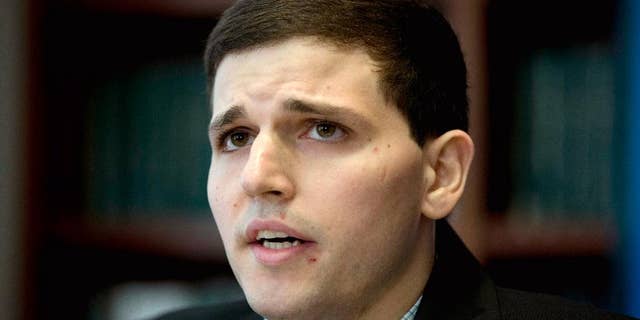 NEWYou can now listen to Fox News articles!
STATE COLLEGE, Pa. – A former Penn State student who is suing over alleged hazing toured his former fraternity house with his parents and lawyers for the involved parties.
James Vivenzio's attorney, Aaron Freiwald, says the tour was a last-ditch chance to find evidence in the case. That's because Kappa Delta Rho, which owns the property, has been suspended and a different fraternity takes over the property this weekend.
Penn State officials didn't comment, referring reporters to a statement issued when Vivenzio sued in June that says the school "strongly disputes" the allegations.
Vivenzio contends he was burned with cigarettes and force-fed buckets of liquor mixed with urine, vomit and hot sauce in hazing rituals.
He also blew the whistle on a covert Facebook page on which frat members posted pictures of nude and semi-nude women.