Where's the beef? Fast-food workers in walkout to protest low wages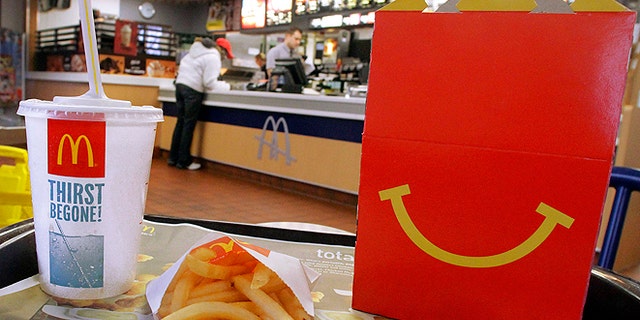 Don't expect to have it your way today at some fast-food restaurants across the country.
Workers at the nation's best known fast-food restaurants in seven cities across America are planning to walk off the job Monday to protest what they say are wages that are too low to live on. In a move orchestrated with the help of powerful labor unions and clergy groups, the workers plan to strike for a day to demand their wages be doubled.
The Washington Post reports that the protests will take place in New York City, Chicago, Detroit, Milwaukee, St. Louis, Kansas City, and Flint, Mich., involving workers at McDonald's, Burger King, Wendy's and KFC. Some employees at stores including Dollar Tree, Macy's and Victoria's Secret are also expected to join the protesters in several cities.
[pullquote]
The workers are calling for wages of $15 per hour, more than double New York's current minimum wage of $7.25.
A network of local community groups, clergy and unions, including the Service Employees International Union (SEIU), are backing the strike.
"SEIU members, like all service-sector workers, are worse off when large fast-food and retail companies are able to hold down wages and push benefit standards for working people," Mary Kay Henry, president of the Service Employees International Union, told the Washington Post.
In New York City, the protests were organized by a group called Fast Food Forward, which states its Twitter account: "No one can survive on $7.25."
"A lot of the workers are living in poverty, you know, not being able to afford to put food on the table or take the train to work," Fast Food Forward director Jonathan Westin told CBS New York. "The workers are striking over the fact that they can't continue to maintain their families on the wages they're being paid in the fast-food industry."
The group posted a photograph on its Twitter account early Monday depicting workers who have "walked out" in New York.
Fast-food workers in New York City earn an average salary of $11,000 annually. That's less than half of the average daily salary — $25,000 — for most fast-food restaurant CEOs. Employees in the $200 billion industry make 25 percent of the money they need to survive in New York City while working at fast-food restaurants, according to the group's website.
As of early Monday, more than 120,000 people have signed Fast Food Forward's online petition calling for higher wages in the industry.
Robert Wilson, Jr., a 25-year-old McDonald's employee in Chicago, told The Washington Post that he makes $8.60 an hour after seven years on the job. A previous walkout in April led to "small victories," he said, including additional hours and slight raises.
"I'm not really concerned about losing my job," Wilson told The Washington Post. "If I don't get anything, I am in a lose-lose situation. I can still get fired at any time."
Industry representatives, meanwhile, say that most fast-food restaurants operate on a meager profit margin, making it impossible to increase employee wages. But a report issued last week by the National Employment Law Project seemingly refutes part of that assertion, as fewer than one in 50 jobs in fast-food restaurants are managerial. And becoming a franchise owner requires the better part of $1 million in some cases, making that option out of reach for the overwhelming majority of workers.
Click for more from CBS New York.
Click for more from The Washington Post.