Where were you on Sept. 11, 2001 -- when America changed forever?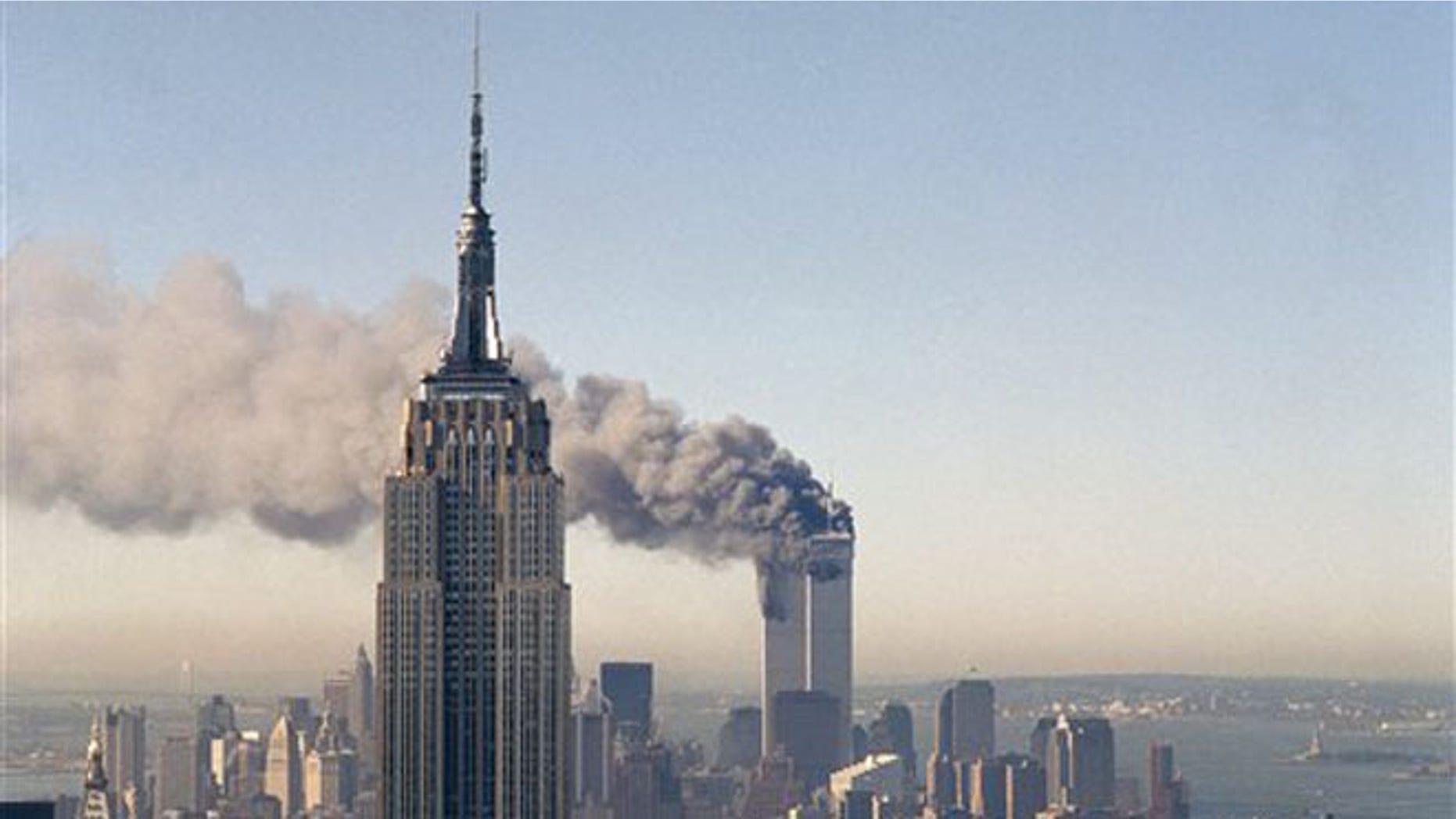 At 8:46 a.m. on Sept. 11, 2001, America was changed forever.
A passenger plane which had left Boston bound for Los Angeles crashed into the north tower of the World Trade Center in New York. As news crews showed the American Airlines plane sticking out of the iconic building, a stunned national audience initially thought it might be some sort of horrible accident. But when another plane struck the south tower just 17 minutes later, the awful truth could no longer be avoided. This had been an act of terrorism, conducted by terrorist hijackers on unthinkable suicide missions.
Click here to post your 9/11 comments.
One of the darkest days in American history would get worse in the ensuing hours. Yet another plane would crash into the Pentagon at 9:37 a.m. and a fourth — believed bound for Washington — went down in a field in Shanksville, Pa., at 10:03 a.m., after brave passengers fought with hijackers and forced the plane to crash.
Meanwhile, at the World Trade Center, office workers poured down the smoky stairs of the burning buildings, passing New York firefighters and NYPD and Port Authority police on their way down. As burning jet fuel melted the buildings' steel skeletons, the awful realization sank in that the towers, which terrorists had tried to bring down in 1993, were not going to withstand the attack. Office workers trapped above the point of impact and unable to flee down the stairs jumped out of windows, some holding hands.
By 10:30 a.m., both World Trade Center towers had collapsed. Some 2,606 people, including more than 400 firefighters, police and medics, died in New York. All 246 passengers aboard the four planes died, and 125 were killed at the Pentagon. A total of 2,977 innocent people died, and all 19 hijackers, who America would soon learn were part of a twisted Al Qaeda plot, became martyrs to their warped cause.
In the ensuing years, America fought Al Qaeda all over the globe, losing thousands of brave military men and women and spending hundreds of billions of dollars on a war on terror some believe may never be fully won. It all began on this date, burned indelibly into the memories of all Americans some dozen years ago.
Where were you on Sept. 11, 2001?