Weather hinders search for Brown University student who failed to return from hunting trip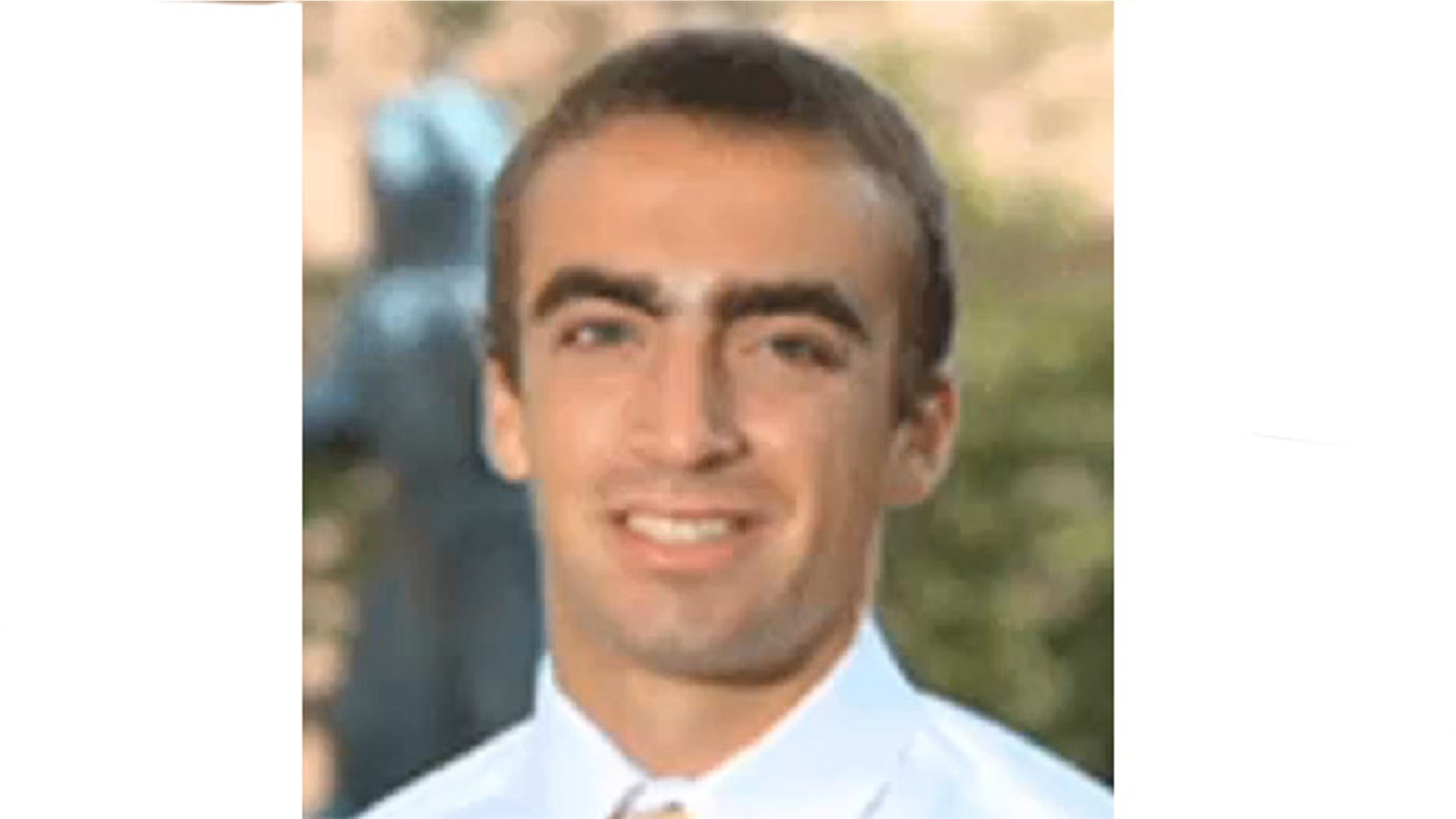 Authorities searching for a missing Brown University student whose kayak was found a few miles off the Massachusetts coast say a winter storm has hindered their efforts.
Dana Dourdeville was reported missing by his mother after he failed to return from a duck hunting trip Tuesday.
Police say the 21-year-old's car was found parked at the West Island town beach in Fairhaven, Mass.
A U.S. Coast Guard helicopter located his kayak about 2.5 miles east of West Island. Authorities say the kayak had a single glove inside and did not appear as though it had flipped at any point. The water temperature was 37 degrees on the day he went missing.
Authorities suspended the search for Dourdeville Thursday as the storm intensified and the area braced for frigid temperatures and snow.
Massachusetts Environmental Police had begun a "limited" offshore search but conditions forced them to suspend their efforts.
Authorities used aircraft, boats and all-terrain vehicles to search the area around where he was duck hunting.
Dourdeville, a Marion, Mass., native and member of Brown's class of 2015, was described as an experienced fisherman and hunter.
Neighbor Rob Labbe told MyFoxBoston.com that Dourdeville is an avid outdoorsman who was always out on the water.
"Our thoughts are with Dana and his family at this difficult time," Brown University spokeswoman Marisa Quinn said in a statement.
Friends and family held a candlelight vigil for Dourdeville Thursday.
"He is a very accomplished athlete, but he was always so humble about it," Sara DeMello, a friend told Sippican Week.
Friends said the former high school valedictorian served as a role model figure for other students and athletes and described him as "well liked."
Dourdeville was last seen wearing a red life jacket and brown pants. He is about 5'10" tall and described as thin with brown hair.
Click for more from MyFoxBoston.com.
The Associated Press contributed to this report.