Weather forces wounded warriors to abandon Mount McKinley climb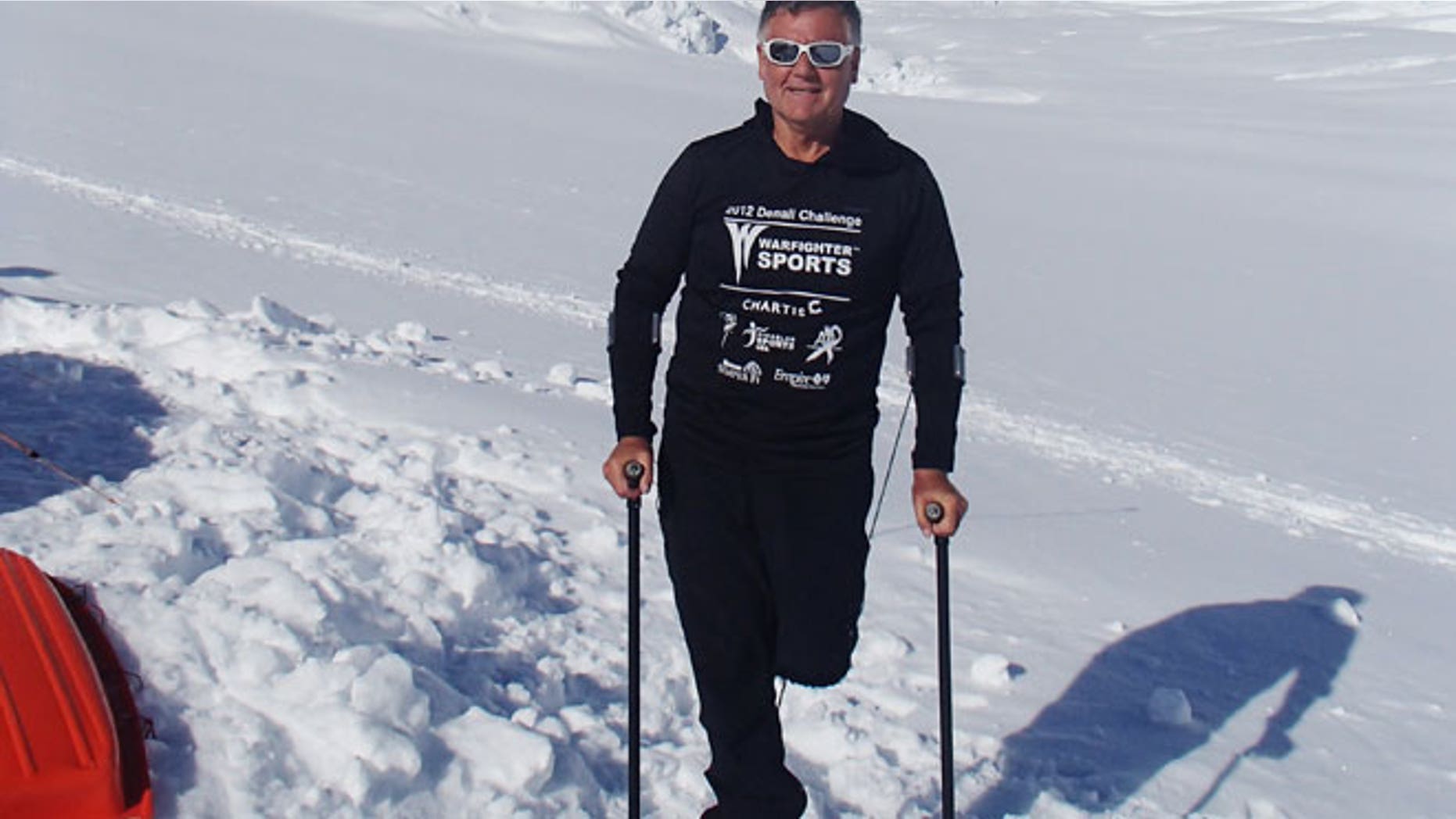 ANCHORAGE, Alaska – Poor weather and an injury are forcing five wounded warriors to climb down North America's tallest mountain without summiting.
All but one of the Disabled Sports USA climbers lost limbs in wars from Vietnam to Afghanistan. The group includes two double amputees and two single amputees.
They began climbing Alaska's Mount McKinley June 11, but poor weather stranded them for a week at the 14,200-foot level.
Climber and Disabled Sports USA CEO Kirk Bauer says in a Web posting that the group tried Friday to push through deep snow to the 16,200-foot level but one of the double amputees, Stephen Martin of Phoenix, injured his stumps.
The team decided to turn back down the 20,320-foot mountain Monday. Bauer says Martin had to be taken down by sled to 11,200 feet.