Water dispute bubbling in Central California wine region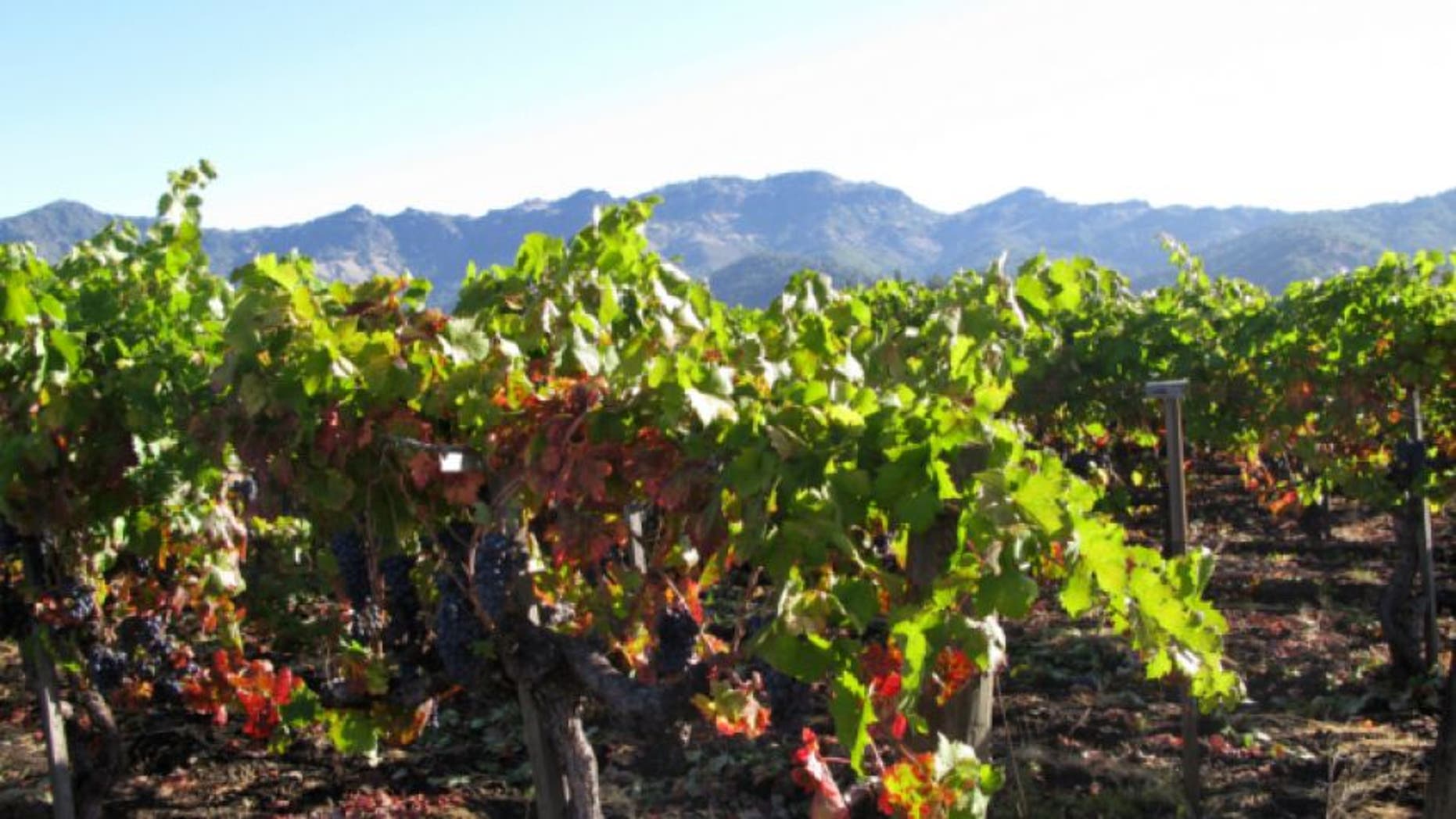 PASO ROBLES, Calif. – Wine connoisseurs may be enjoying the latest Zinfandel or Syrah from the Paso Robles region, but residents are complaining the growing number of vineyards is straining the local water supply.
A dispute has been bubbling lately between residents and winemakers over the use of an ancient aquifer that covers nearly 800 square miles and is large enough to support annual demand.
However, the wine grape acreage has more than tripled in the past 15 years and some residents say the basin water is flowing freely into the vineyards. The water level has sunk 70 feet or more since 1997 in some parts due to persistent drought and agricultural and urban growth.
More than two-thirds of basin water usage is for farming, most of which are vineyards. California and Texas are the only two states that allow landowners unlimited access to groundwater.
"There's too many doctors and lawyers moving in here and putting in their Chateau Cashflow," Zan Overturf, owner of a Paso Robles plant nursery, told the Los Angeles Times.
Denise Smith, a retired teacher, is among dozens of homeowners whose wells have run dry. She's unable to afford a deeper well, which costs about $30,000, so she resorts to eating meals on paper plates and taking showers that last 45 seconds.
"We used to think we were so lucky to live here," said Jan Seals, 60, a Bay Area transplant whose well water dropped 70 feet in the decade she and her husband have lived outside Paso Robles. "Now we've got two choices: drill another well or put our house on the market. But I wouldn't buy our house given the situation with the basin."
Wine growers are backing a proposal to form a water district and acquire supplemental water from the California State Water Project.
"I feel vilified. We're trying to solve the problem," said Jerry Reaugh, a grape grower leading an alliance to create a water district. "We're the only people who showed up at the table that have positive solutions. The other solutions are: 'You've got to stop, you've got to stop, you've got to stop.'"
County supervisors voted Tuesday to cap the current level of pumping from the basin, a strategy that would help buy time until a long-term solution can be found.
The dispute may end up in a court with a judge appointing a person to determine how to share an aquifer. That result has happened 22 times in California, including cases in the Santa Maria Valley and Monterey County.