Watch: Florida gun thieves ram truck into store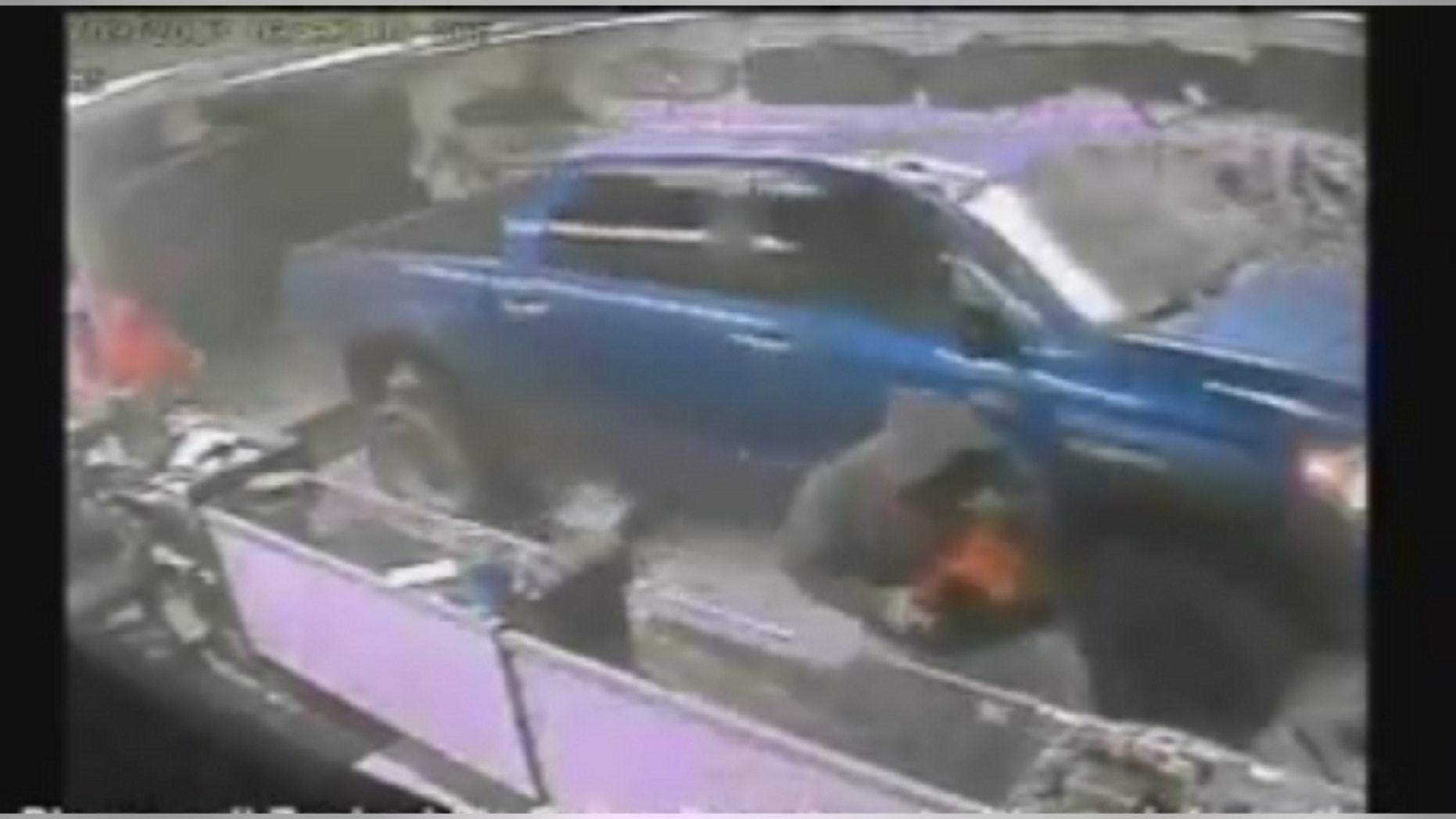 A team of thieves was on the loose after barreling a pickup truck into a Florida gun shop and robbing it on Sunday, police said.
The thieves pulled off the daring heist about 2:15 a.m. at the Sunshine State Armory in Zephyrhills, according to police.
COP ACCUSED OF KICKING SUSPECT INVOLVED IN DEATH LAST YEAR
Surveillance video showed a blue pickup truck slamming into the store, destroying the storefront.
Three people in hoods were spotted running into the gun shop, smashing the glass cases and shoving items into bags as the truck backed out.
The thieves made off with an unspecified amount of firearms and ammunition, police said.
The pickup truck was later found in a wooded area. Police said the vehicle was set on fire before it was abandoned.
The federal Bureau of Alcohol, Tobacco, Firearms and Explosives is offering a $2,500 reward to anyone with information that leads to the suspects' arrests.