WATCH: Clock at Purdue University falls to ground during bell tower repairs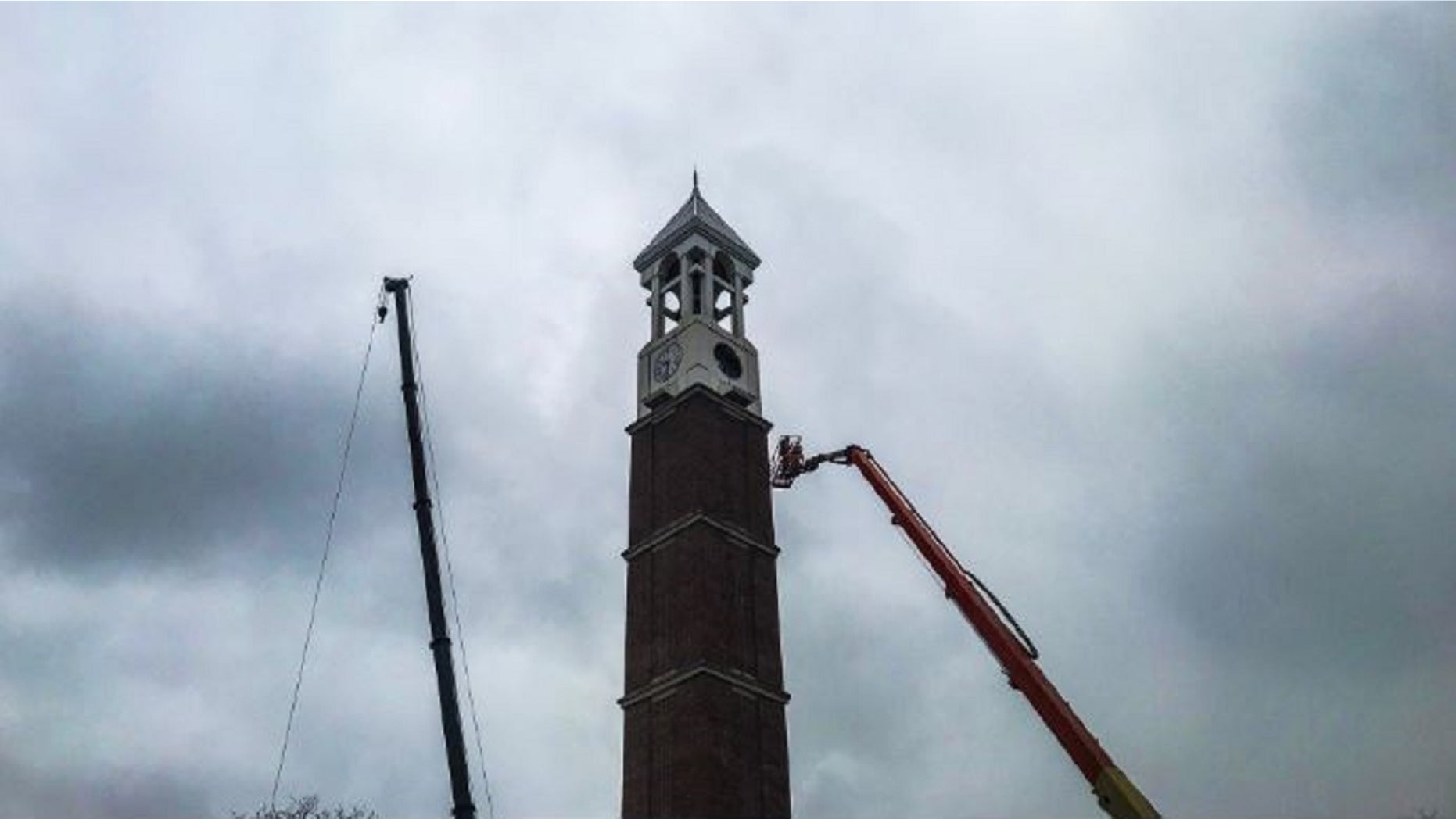 One of the clock faces of the Purdue University Bell Tower fell to the ground Tuesday while the structure was undergoing maintenance.
Before the clock's plummet, it was being lifted by a crane, but somehow broke free. It then appeared to bounce off the basket of a cherry picker lift that held two workers, the Lafayette Journal & Courier reported.
A video of the clock's dramatic fall was captured and posted on social media.
The Verdin Clock Co. of Cincinnati, which was in charge of the tower maintenance, said no one was injured during the incident, the paper reported, citing the company's news release.
"The Verdin Company has been in business for over 175 years and safety while installing our products is one of our highest priorities and we have a very strong safety record," the release said. "We want to express our sincerest apology to Purdue University regarding the damage to their clock."
Verdin's other work includes the clocks at Disneyland and the bell at the New York Stock Exchange, the Journal & Courier reported.
The company said it will work with the university to "ensure 100 percent customer satisfaction" and replace the damaged clock, the Journal & Courier reported.
It was not immediately clear how the long the repairs would take.