Washington kindergarten teacher's Lego lesson: Boy's can't play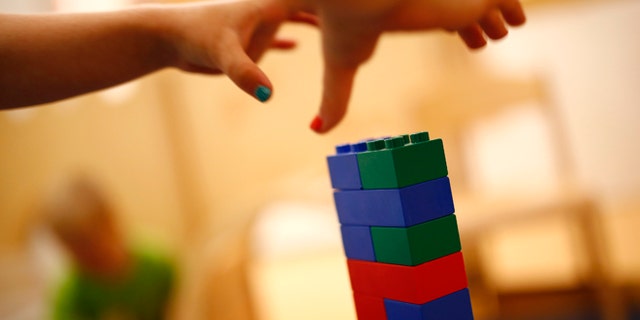 A kindergarten teacher in Bainbridge Island, Washington decided to attack what she sees as gender inequity by preventing her boy students from playing with the Legos in her classroom. Only girls were allowed to play with them.
Karen Keller, who teaches at Blakely Elementary School, has been trying to get girls more interested in science and math and noticed that during the 30-minute "free-choice" time at the end of the school day, the boys frequently played with Legos. The girls did not. Keller decided to bar the boys from the building materials so girls would not be intimidated to play with them.
In an interview with the Bainbridge Island Review, Keller said, "I always tell the boys, 'you're going to have a turn- and I'm like, 'yeah, when hell freezes over' in my head. I tell them, 'You'll have a turn' because I don't want them to feel bad."
Keller cites research showing the benefits of kids having open-ended "trial and error" play with building materials like Legos. She determined that without her intervention the girls would continue to miss out on developing important spatial and math skills. She even got help from the Bainbridge Schools Foundation.
The parent-led school support group gave Keller a grant to purchase several new sets of Legos for the school. The grant was titled, 'Deconstructing Gender Play in the Kindergarten Classroom.'
When KIRO Radio host Dori Monson heard about Keller's Lego lesson, he was incredulous. Monson asked his listeners, "Why do we have to tear down boys to elevate girls?" Monson, who is the father of three girls also said, "If girls want to play with dolls and boys want to play with Legos, why do we have adults in the public schools who feel like they have to make a social statement about gender equity?"
The Bainbridge Island School District released a response to the controversy saying the boy Lego ban was an "isolated, short term practice" that ended in October. District spokeswoman Galen Crawford wrote, "All students in all classrooms have and will continue to have access to all instructional and non-instructional materials. BISD is committed to providing equal opportunities for all persons. The district does not discriminate."
In the same news release, the district issued a lengthy statement from the teacher, Karen Keller. It read in part, "I proposed allowing girls to have an unencumbered opportunity to become more comfortable working with Legos in an attempt to support girls with STEM (Science, Technology, Engineering, Math). I treat all of my students with equal respect and kindness. Every student in my class has access to all curricular materials, including Legos."