Warrants Detail Sex, Drugs in Death of Utah Teen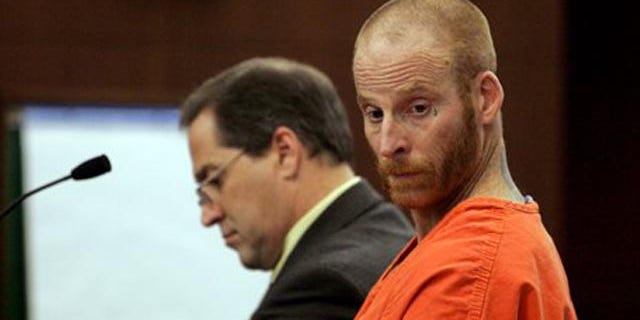 SALT LAKE CITY – A Utah couple implicated in the death of their teenage babysitter was apparently involved in a drug-fueled, salacious relationship with the 16-year-old girl, and after something went awry, devised a plot to get rid of her body, according to court records released Tuesday.
Alexis Rasmussen vanished Sept. 10 after babysitting for Eric and Dea Millerberg in North Ogden, about 45 miles north of Salt Lake City, police said. Her body was found Oct. 18 off a nearby interstate after authorities received a tip from a confidential informant.
Last week, Weber County prosecutors named the couple "persons of interest" in Rasmussen's death, but have declined to elaborate. Dea Millerberg's attorney Michael Bouwhuis has said he's been told his client would likely be charged in the case with counts ranging from desecration of a body to capital murder. Authorities have declined to comment.
In court records released Tuesday, and obtained by KTVX-TV and the Standard-Examiner of Ogden, witnesses say Rasmussen was paid for her babysitting services with drugs on the night she vanished. One witness told authorities that a 16-year-old girl had sought sex from the couple. It was not immediately clear from the news accounts whether the witness was referring to Rasmussen.
The search warrants were filed Tuesday morning in 2nd District Court in Ogden, but were later ordered sealed by a judge. In the Oct. 9 search of the Millerberg's home, police said they found traces of human blood in an area where carpet had been removed, according to the records.
"Dea knows everything that happened. The girl is buried somewhere in the state, she's not gone, but not alive," a witness told authorities shortly before Rasmussen's body was discovered, the records indicate.
The warrants also say witnesses told investigators they believed the Millerbergs were involved in Rasmussen's death, and that both participated in a plot to dispose of her body.
Neither of the Millerbergs' attorneys returned calls from The Associated Press seeking comment. Rasmussen's father also didn't return a telephone call Tuesday evening. Rasmussen's step-grandfather, Mike Miera, said the family had no immediate comment.
Dea Millerberg is jailed on unrelated prescription drug fraud charges pending a Nov. 16 hearing. Her husband has since been sent to prison for violating probation in a 2010 fraud case after authorities say he was found with heroin and Oxycontin and had failed to report to his probation officer.
Weber County Attorney Dee Smith has only said that Rasmussen died in a house on or around Sept. 11 and that her body was moved to a grave near Interstate 84, about 35 miles from North Ogden.
Rasmussen's mother, Dawn Miera, has said her daughter was babysitting the Millerberg's two young children on the night she disappeared. At about 10:30 p.m. that night, the teen was seen with Dea Millerberg on surveillance video at a nearby all-night pharmacy, Dawn Miera said.
She said she also received text messages from her daughter about an hour later indicating she was back at the couple's home, and still babysitting because the Millerbergs had left to resume their date. It wasn't clear why they had returned to go to the pharmacy.
Miera said she told her daughter to stay the night because it was so late. The girl vanished soon after.
The Millerbergs told police that Rasmussen left their home before midnight to meet a friend, but police said that person never saw her.