Wanted felon who taunted Florida deputies on Facebook winds up behind bars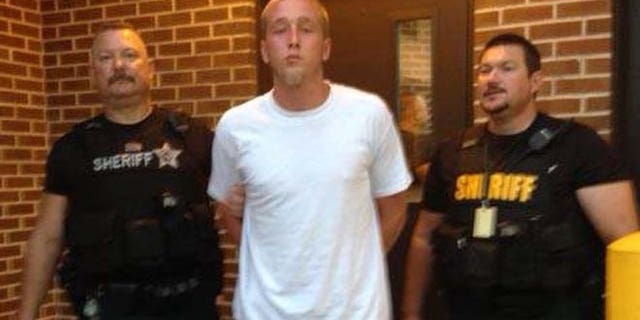 Deputies in a Florida county who were taunted on Facebook by a wanted felon using the profile name "Finallyfree" had the last laugh.
The Polk County Sheriff's Office said Friday it nabbed Logan Hale after a week of mocking taunts from the 21-year-old Lakeland man on social media.
Sheriff Grady Judd had posted Hale's mug shot on his Facebook page Aug. 14. Judd said Hale and an accomplice, who was already in custody, were the suspects in an armed burglary, grand theft of a firearm, giving false information to a pawn broker, and dealing in stolen property.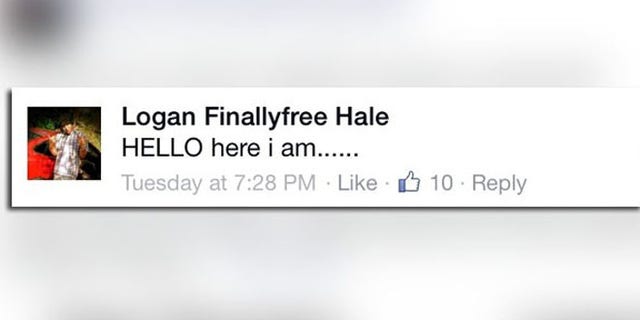 "Lol can't hurt much now," Hale sarcastically replied in a Facebook post hours later, according to MyFoxTampaBay.
Other taunts followed.
"HELLO here i am," Hale wrote.
On Tuesday Hale reported he was still on the loose.
"Deputies continue to look for me but Are frustrated that I am unable to be located….," the station said he wrote.
He even changed his profile name to "Logan Finallyfree Hale."
Judd fired back, telling Hale his days on the lam were numbered and urging him to surrender.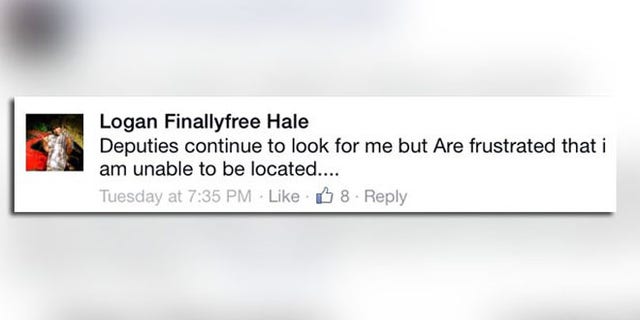 On Thursday, Hale's luck ran out.
Two deputies spotted him in a car in Lakeland, the station said.
Grady went on Facebook to report Hale's apprehension, using rhyme.
"Logan Hale, you are on your way to jail. Your attempts to hide were to no avail. Maybe you'll make bail. Either way, your Facebook taunts were an 'epic fail.'" He wrote.