Waffle House shooter's ex-bosses urged FBI to keep him in custody after White House incident
The alleged Waffle House shooter's former boss said she urged the FBI to keep Travis Reinking in custody and help him after the 29-year-old was arrested at the White House last year.
Reinking, who is accused of killing four people at a Waffle House in Antioch on Sunday, was arrested by the U.S. Secret Service last July when he crossed into a restricted area near the White House. He refused to leave, saying he wanted to meet President Trump.
"We told them [FBI officials], 'Hang onto him if you can. Help him if you can,'" Darlene Sustrich, the co-owner of a Colorado crane company where Reinking used to work, told the Associated Press.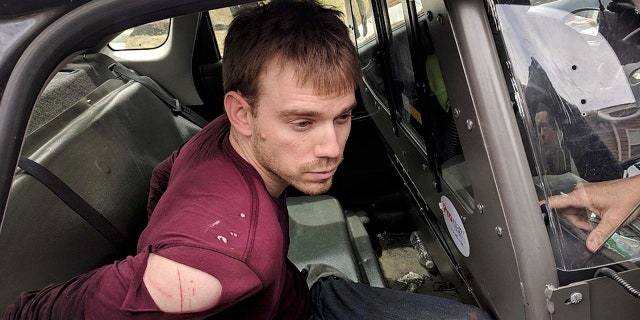 Reinking wasn't kept in custody. Instead, the FBI requested Illinois state police revoke his state firearms card and seize four of his guns. The AR-15 used in the deadly Sunday shooting was among the firearms seized.
WAFFLE HOUSE SHOOTER ARRESTED, AFTER COPS SAY HE STOLE BMW DAYS BEFORE DEADLY RAMPAGE
The 29-year-old was charged with unlawful entry in the White House incident, Secret Service told Fox News.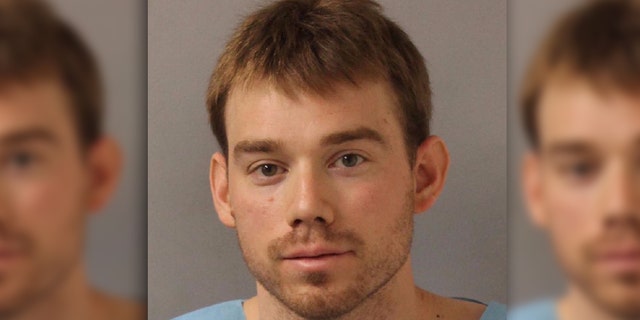 Reinking went on to exhibit erratic behavior for months, including calling police to file a report stating dozens of people were tapping into his computer and phone and another group was "barking like dogs" outside his residence, a report stated. He also thought Taylor Swift was stalking him.
Authorities also failed to capture Reinking during a police chase five days before the shooting. Reinking had stolen a BMW from a dealership in Brentwood, but police lost him when they hit heavy traffic during the chase.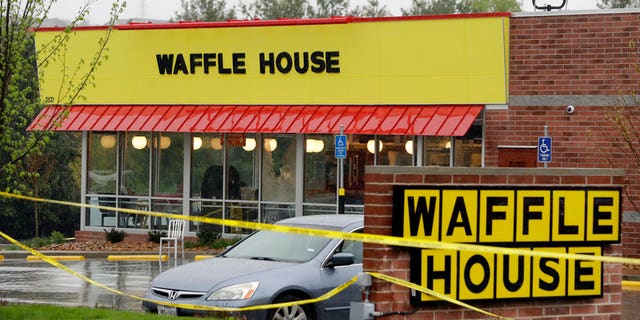 Reinking faces four counts of criminal homicide after he was nabbed Monday afternoon, a day after he allegedly unleashed the hail of bullets. Authorities found the suspect after a citizen's tip.
The Waffle House location where the deadly shooting occurred reopened Wednesday. A spokesperson told FOX17 all the proceeds from the day will be given to the victims' families.
Fox News' Travis Fedschun and The Associated Press contributed to this report.