Volunteer firefighter tries saving daughter after tree fell on home, but it was too late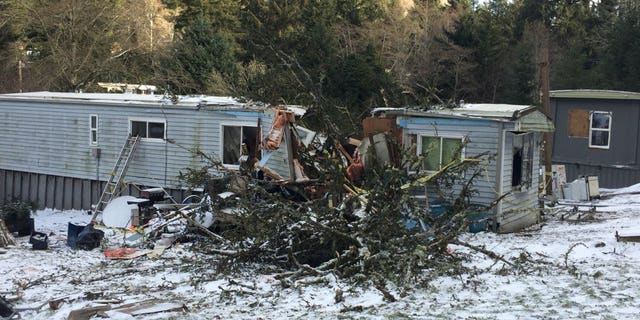 An 8-year-old girl died after a tree fell on top of her home in Lincoln County, Oregon, on Tuesday night, according to North Lincoln Fire & Rescue.
SEARCH LAUNCHED FOR HELICOPTER THAT APPARENTLY CRASHED OFF LOS ANGELES
Firefighters responded to the scene on the 500 block of North Deerlane Drive around 11:14 p.m. in the unincorporated community of Otis, about seven miles northeast of Lincoln City.
The girl's father, who is a volunteer firefighter with North Lincoln Fire & Rescue, called 911 and tried to rescue his daughter.
At least 18 volunteer firefighters worked with chainsaws to free the girl. She was taken to a nearby hospital where she later died.
The girl was identified Wednesday as Zaylee Schlecht. A GoFundMe account has been started on behalf of the family.