Virginia Set to Execute First Woman in Nearly a Century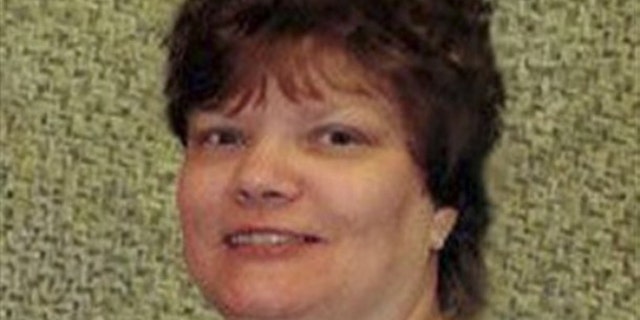 RICHMOND, Virginia -- The state of Virginia was moving forward Thursday with its first execution of a woman in nearly a century amid appeals from the European Union and repercussions that reached as far away as Iran.
Teresa Lewis, 41, was scheduled to die by injection at 9 p.m. (0100 GMT Friday) at Greensville Correctional Center in Jarratt for the October 2002 hired killings of her husband and stepson. To procure the hit men, prosecutors said, she used sex, cash and a promised cut of the insurance benefits the killings would reap her.
The U.S. Supreme Court and Virginia Governor Bob McDonnell declined to intervene. All her legal appeals have been exhausted, her attorney said.
In a state with the second busiest death chamber in the U.S., following Texas, the Lewis execution has stirred an unusual amount of attention because of her gender, claims she lacked the intelligence to mastermind the killings and the post-conviction emergence of defense evidence that one of the triggermen manipulated her.
Lewis' supporters say she's a changed woman, and point to testimonials from former prison chaplains and inmates that Lewis comforted and inspired other inmates with her faith and the hymns and country gospel tunes she sang at the Fluvanna Correctional Center for Women.
In a letter this month to McDonnell, the European Union asked the governor to commute her sentence to life, citing Lewis' mental capacity. Her lawyers have said testing shows Lewis is borderline mentally retarded.
The European Union's ambassador to the U.S. wrote that the EU "considers that the execution of people with mental disorders of all types is contrary to minimum standards of human rights ..."
French Foreign Ministry spokesman Romain Nadal said in an online briefing Thursday it "deplored" the rejection of Lewis' plea for clemency and the Supreme Court's decision not to hear her appeal.
Earlier this week, Iranian President Mahmoud Ahmadinejad accused Western media of having a double standard in reporting on the Lewis execution.
He compared coverage of the Lewis case to the "heavy propaganda" campaign against the case of an Iranian woman who had been sentenced to be stoned to death for adultery.
"Meanwhile, nobody objects to the case of an American woman who is going to be executed," he was quoted as saying during a speech Monday to Islamic clerics and other figures in New York.
Richard Dieter of the Death Penalty Information Center agreed that the death penalty is a human rights issue, but said the Iranian president is "the wrong messenger."
"The United States is, of course, interested in human rights abuses," he said.
McDonnell said he had thoroughly reviewed court records and medical and psychological reports and found no compelling reason to grant clemency to Lewis. He noted she admitted her role in the slayings.
Lewis met Rodney Fuller and Matthew Shallenberger in a Walmart store in Pittsylvania County and traded sex and money for weapons for the hired killing of her husband, Julian Clifton Lewis Jr. His son, Charles Lewis, entered the U.S. Army Reserve and had a $250,000 life insurance policy, naming his father the beneficiary.
Both men would have to die for Lewis to collect.
On the night before Halloween in 2002, Shallenberger and Fuller came in and shot both men several times with shotguns. As Julian lay bleeding, Lewis grabbed his pants and wallet and gave the men the $300 inside.
Lewis' attorneys note that Shallenberger later claimed he was the mastermind and duped Lewis to get some of the insurance money. Shallenberger committed suicide in prison in 2006. He and Fuller were sentenced to life for the killings.
Lewis' execution would be the first of a woman in Virginia since 1912. Texas held the most recent U.S. execution of a woman in 2005.
Out of more than 1,200 people put to death since the U.S. Supreme Court reinstated capital punishment in 1976, only 11 have been women.