Virginia police charge husband of missing woman with assault after finding her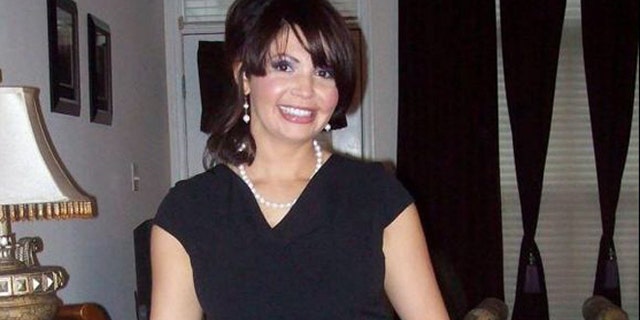 The husband of a Virginia woman found safe Friday after vanishing for several days has been charged with assaulting her, police said Saturday.
Mark Ditto, 49, was arrested on domestic assault charges after the police search for his missing wife ended with her being found--reportedly at a motel. Connie Ditto, 41, disappeared Tuesday after sending her husband a bizarre text saying she was checking into a hospital -- a week after suffering a head injury.
"Officers found Miss Ditto and found probable cause to place domestic assault charges against Mark Ditto," Henrico Police Lt. Sal Mulé told FoxNews.com Saturday.
He said the charges stemmed from an incident investigators said occurred a week prior to her disappearance.
Mulé could not say if the purported incident prompted her to disappear.
Cops took Ditto to the Henrico County jail after his arrest.
A police source told WTVR late Friday that the woman was found when a license plate reader captured her plate.
The source said the woman was located by police at the Extended Stay America Hotel in Innsbrook, north of Richmond. She then obtained an order of protection against her husband, the station said.
The police source said she told officers she was hiding from her husband because he had allegedly assaulted her, the station said.
Ditto speaking from the jail denied the allegations in a phone interview with a WTVR reporter.
He told the station the allegations stemmed from an incident on Aug. 6 when he said his wife was drunk and he and her daughters tried to take her car keys away from her so she wouldn't leave the house."
"I'm totally floored," he told the reporter. "We as a family are very happy Connie was found unharmed. I'm very sad and sorry for her apparent health problems. I'm very disappointed by what she's put her family through and all the people across the country who supported her search."
Ditto had checked herself into the Patient First clinic in Short Pump around 9 p.m. Tuesday complaining of head pain.
"She said she wasn't feeling well and was going to go to a walk-in clinic," her husband, Mark Ditto told WTVR earlier this week.
Ditto said his wife texted him from the clinic and told him told him she was being sent to a hospital for X-rays, but authorities say the mother of two left the clinic before her name was called.
The woman's cell phone was reportedly turned off after sending the final text message to her husband.
Ditto and her daughters drove to the clinic and area hospitals looking for her and filed a missing person's report after she could not be found.
"I am clueless as to what happened," Ditto said. "Why did she turn her phone off?"
He said his wife, owner of a hair salon in Henrico, had hurt her head in a fall last week. He feared she may have suffered an internal injury.
"I fear she's driven off somewhere -- that's she's blacked out and gone," he told the station.