Virginia man found with loaded gun at DC airport, police say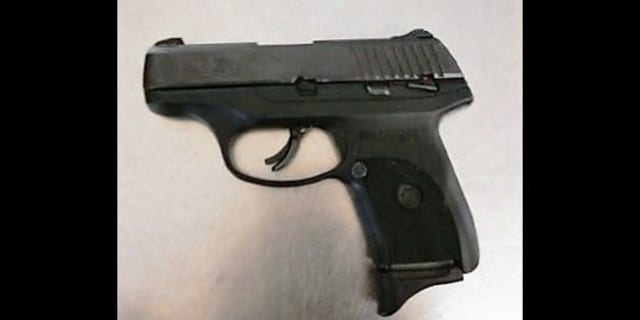 A Virginia man was arrested on Thursday after he tried to bring a loaded handgun onto an airplane at Reagan National Airport, Fox 5 reported.
Transportation Security Administration agents stopped Carl H. Berry II, 36, after they discovered a 9mm handgun in his carry-on bag.
The weapon was detected as it passed through the security checkpoint's X-ray machine. The gun was loaded with seven bullets, including one in the chamber, authorities said.
Agents from Metropolitan Washington Airports Authority confiscated the firearm and charged Berry with "carrying a dangerous weapon in an airport terminal."
TSA reports show the number of guns confiscated at checkpoints has increased every year since 2007. In 2016, about 3,391 guns were discovered in carry-ons – a 28 percent increase from 2015.
'DEFENSELESS PEOPLE': GUNMAN KILLS 26 AT SOUTH TEXAS CHURCH
"The TSA discovered 82 firearms over the last week in carry-on bags around the nation. Of the 82 firearms discovered, 74 were loaded and 31 had a round chambered," The TSA said in a blog post.
The TSA says many of these gun-related incidents are unintentional, but law enforcement officers evaluate the threat of each situation.
"Just because we find a prohibited item on an individual does not mean they had bad intentions," the TSA wrote. "In many cases, people simply forgot they had these items."
That may have been the case with Berry. According to MWAA spokesman Andrew Trull, Berry told officers that "he forget he had the weapon."
"It is a regular occurrence that passengers try to go through security with ammunition at both [Dulles International] and Reagan airports," Trull told The Washington Post.
Mr. Berry was released on a summons and the situation did not impact airport operations.