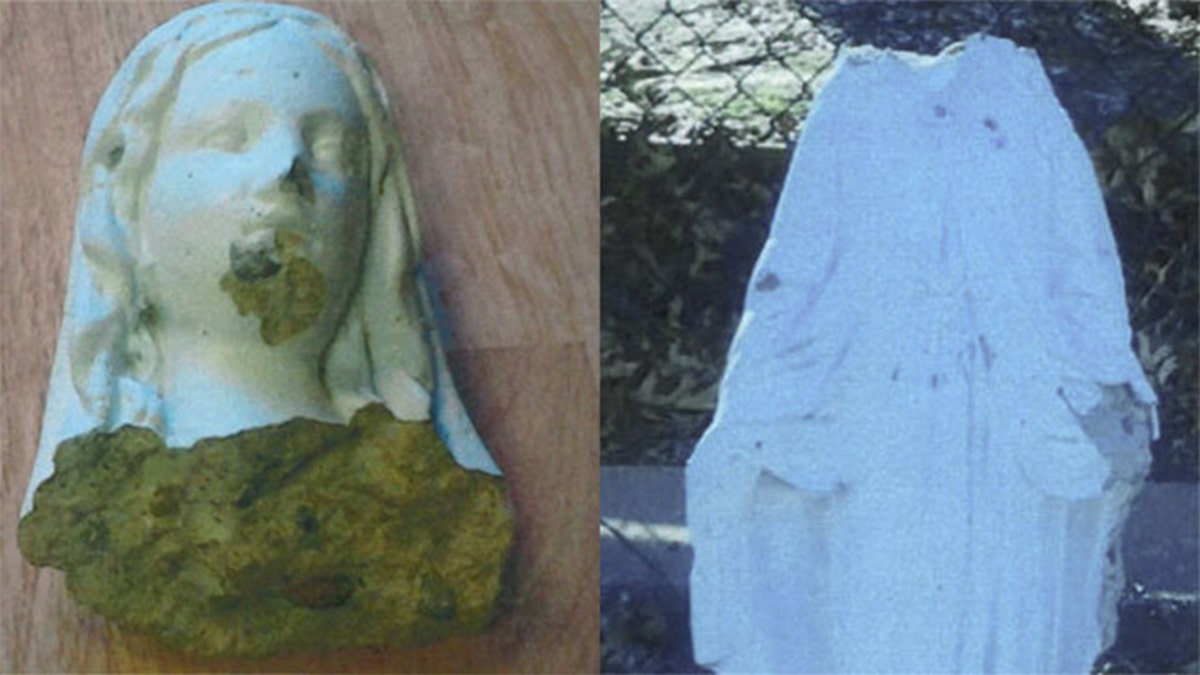 A New York police hate crime unit is investigating the beheading of a Virgin Mary statue at a church and is offering a $5,000 reward for information leading to an arrest.
The incident at the Church of Saint Gerard Majella in Port Jefferson Station happened sometime between Friday and Sunday, Suffolk County police told Fox5NY.
It happened about a week after a life-size statue of Jesus was found smashed outside the Shrine of Our Lady of the Island church in Manorville, about a half-hour's drive away.
The crimes so far have not been linked, Fox5NY reported.