Viral video shows Pennsylvania cop using Taser on unarmed man sitting on sidewalk
A Pennsylvania police officer is under investigation after he was filmed using a stun gun on a man who was sitting on a curb.
Lancaster police said officers responded to a disturbance around 10 a.m. Thursday after a 911 caller claimed there was a man confronting people with a bat.
Officer Shannon Mazzante arrived at the scene and repeatedly told the man – later identified as Sean Williams, 27 – to sit down on the sidewalk. However Williams did not comply, police said.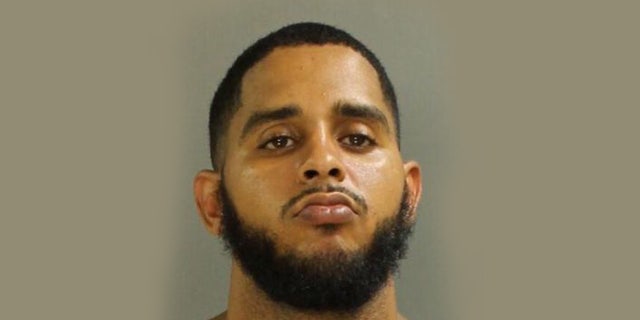 When Officer Philip Bernot arrived to assist Mazzante, he warned Williams that if he continued to refuse to follow directions, a Taser would be used on him.
ILLINOIS POLICE DEPARTMENT WEIGHING LEGAL ACTION AFTER 'FALSE' ALLEGATIONS OF BRUTALITY IN WOMAN'S ARREST
At this point Williams sat on the curb facing the street. A neighbor began filming the scene and the video, posted to Facebook, captured Bernot telling Williams to sit on the sidewalk and stick his legs out.
"Legs straight out or you're getting tased," Bernot is heard telling Williams.
Seconds later Bernot uses his stun gun on Williams, who at the time was sitting, facing away from the officer.
"You're really going to tase him?! He was sitting down though, bro!" the person filming can be heard off camera.
Police said they found no bat at the scene.
MILWAUKEE BUCKS' STERLING BROWN SUES POLICE FOR EXCESSIVE FORCE DURING STUN-GUN ARREST
The video, which has since gone viral, has been viewed more than 1.6 million times and been shared on Facebook more than 41,000 times in 24 hours.
Police said Williams did not follow their instructions after the reported disturbance.
"Non-compliance is often a precursor to someone that is preparing to flee or fight with Officers," police said in a statement.
Mayor Danese Sorace said she was upset by the video and an investigation into the officer's use of force is ongoing.
"Like you, when I saw the video I was upset by it and it is of great concern to me. We take the use of force very seriously," she said in a video released on Facebook, adding that the incident has "affirmed my resolve to implement o body camera program here in the City of Lancaster."
Police said Williams, who was evaluated by medical personnel after the incident, had an outstanding criminal warrant for his arrest for charges of possession of a controlled substance and public drunkenness.
Williams was arraigned Thursday and released on $5,000 bail.
Community activists are calling for a rally Friday afternoon at the steps of the Lancaster Country Courthouse calling on the end of police brutality.