Violence-scarred Chicago saw crime drop as high-tech program rolled out
Asiaha Butler, 42, remembers when her Chicago neighborhood of Englewood was plagued by almost non-stop gun violence.
"In a two- to three-week span, there was shootings over and over again," Butler said. "Someone lost their life just a block away, actually down the street, and I was actually sitting on my porch and witnessed it."
But now the neighborhood, which historically has been one of Chicago's most violent, is experiencing something that had eluded police and activists for years: Crime is dropping – and sharply.
Englewood is one of a handful of neighborhoods taking part in a new program that uses cameras and detection radars on utility poles to cut crime. The Shotspotters technology instantly alerts police to the sound of gunshots and pinpoints its location, rapidly reducing response times and potentially catching suspects on video.
Chicago police say the technology is effective – and it wants to expand the program to other parts of the city. The system is also used in several major cities, including New York.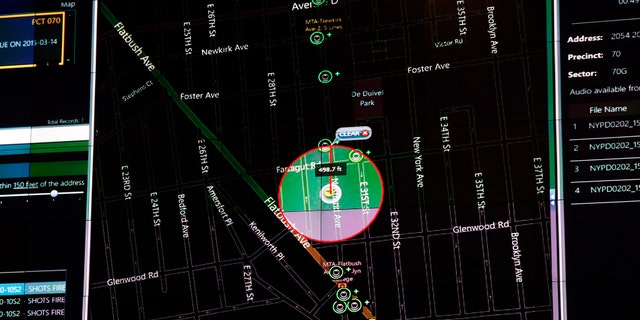 The technology comes as the violence-scarred city is experiencing a drop in major crime. Chicago had 650 murders in 2017, a noteworthy drop from 2016 when 771 people were killed — an average of two per day— according to police data. Shootings also dropped, from 3,550 incidents in 2016 to 2,785 incidents last year, police said.
In Englewood, the neighborhood has seen the greatest reduction in shootings, with a 43 percent decline in 2017, according to police.
"I am proud of the progress our officers made in reducing gun violence all across the city in 2017, but none of us are satisfied," said Chicago Police Superintendent Eddie Johnson. "In 2018, we are going to work to build on the progress we made last year – to reduce gun violence, to save lives and to find justice for victims."
In addition to the new technology, in 2017 Mayor Rahm Emanuel and Superintendent Johnson added 1,100 new officers to the police force and successfully lobbied to pass the Neighborhoods Reform Act— a new state law that aims to crack down on repeat gun offenders by providing guidelines for judges to sentence those offenders at the higher end of the existing sentencing range, while expanding diversion programs for first-time nonviolent offenders.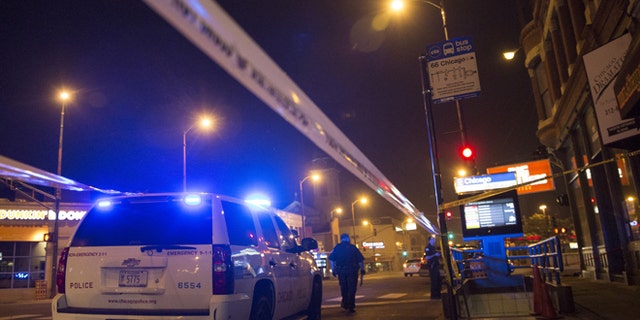 "As this new law goes into effect, the police department is fully committed to partnering with prosecutors to make sure that repeat gun offenders are held fully accountable for the crimes they commit on our streets," Johnson said in a press release.
But ShotSpotter has also proven effective, police officials say, and officials plan to expand the technology to six more districts in 2018.
"I have seen and just witnessed shots fired and immediately cops are right there," said Butler, a community activist, "so definitely that technology has been helpful."
Butler is the founder of Resident Association of Greater Englewood. She says she came to a breaking point years ago when a bullet came flying into her house, penetrating the wall right by her front door. Instead of fleeing, she bought a vacant lot next to her house to make a dent in crime by hosting free concerts and job fairs.
"Most of us are hard-working citizens who vote, who are doing things to clean up our block," Butler said, "who just want a safer, walkable community."