Vigil held for 7-year-old Texas girl in coma after car crash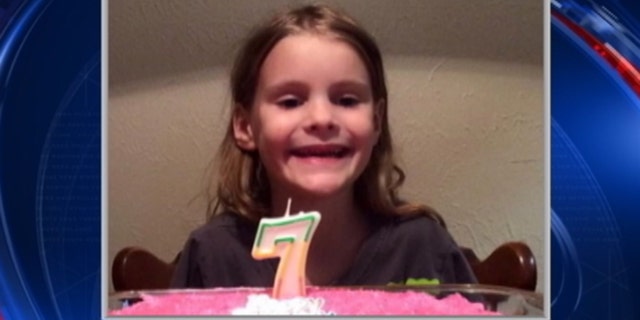 While many people are worrying about Thanksgiving Day plans, one Plano family is focused on the recovery of their 7-year-old girl.
Liberty Utley was on a field trip at the Dallas Zoo, Tuesday, hours before her dad picked her up from school to take her to get ice cream, with her 5-year-old sister, Abby.
Plano Police say the three of them were leaving the Braum's off Parker and Custer in Plano around 3:30 P.M. when their father slowed his Mazda-3 to avoid hitting a pedestrian. At that moment, police say a Dodge Ram truck rear-ended them.
Liberty is now in a medically induced coma. Her father; Michael, mother; Shannon, and younger sister took time Saturday to be at a prayer service for Liberty, outside her school.
Michael, himself, had just gotten out of the hospital for broken ribs and bruised lungs
"That's what gets us through this is prayer and faith and believing that He's going to work it out," said Michael.
Click for more from Fox4News.com.