Video shows woman walking away after car goes airborne, crashes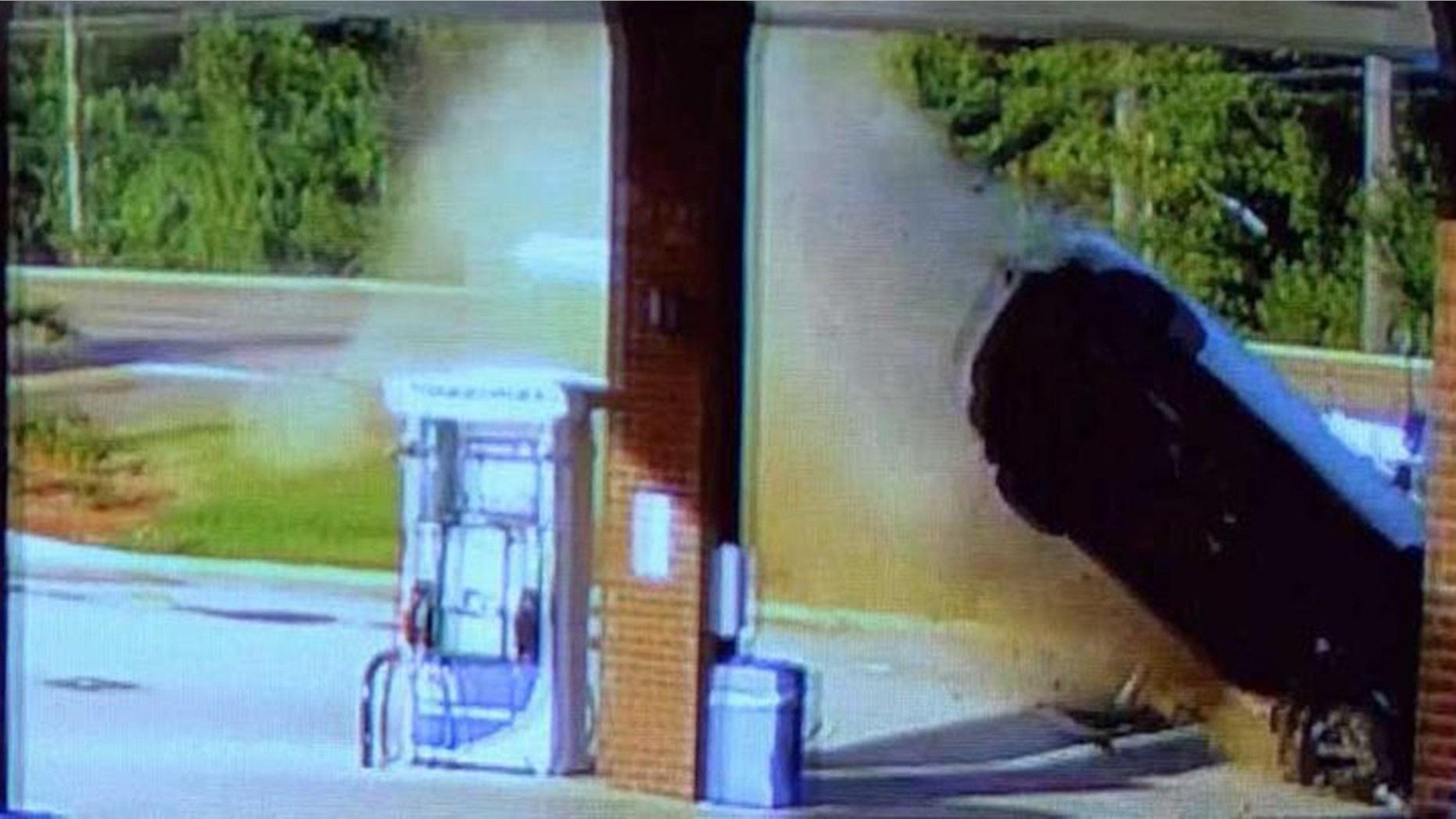 Video shows an out-of-control car in Mississippi going airborne and then crashing into a gas station — and the driver walking away.
Shelby Lynne May, 24, suffered only minor injuries after the spectacular crash at a Marathon Xtra Mile in Flowood Thursday, according to MSNewsNow, which posted the footage.
It shows May's car doing a 180-degree flip in the air. It landed after narrowly missing a gas pump.
Investigators said May was seen speeding at 100 mph before the crash, the station reported.
She was charged with driving under the influence of alcohol, according to the station.
"I'm being told from the deputy that worked the accident that she does work in the food industry, the food service industry and she was coming from work and admits to having several beverages," Rankin County Undersheriff Raymond Duke said.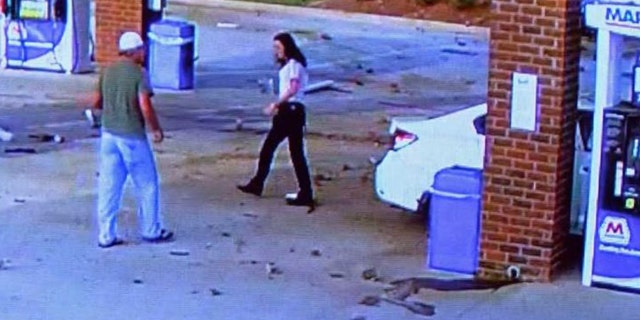 May is fortunate she wasn't killed.
"She had an angel riding with her, that's for sure," he said, according to the station.