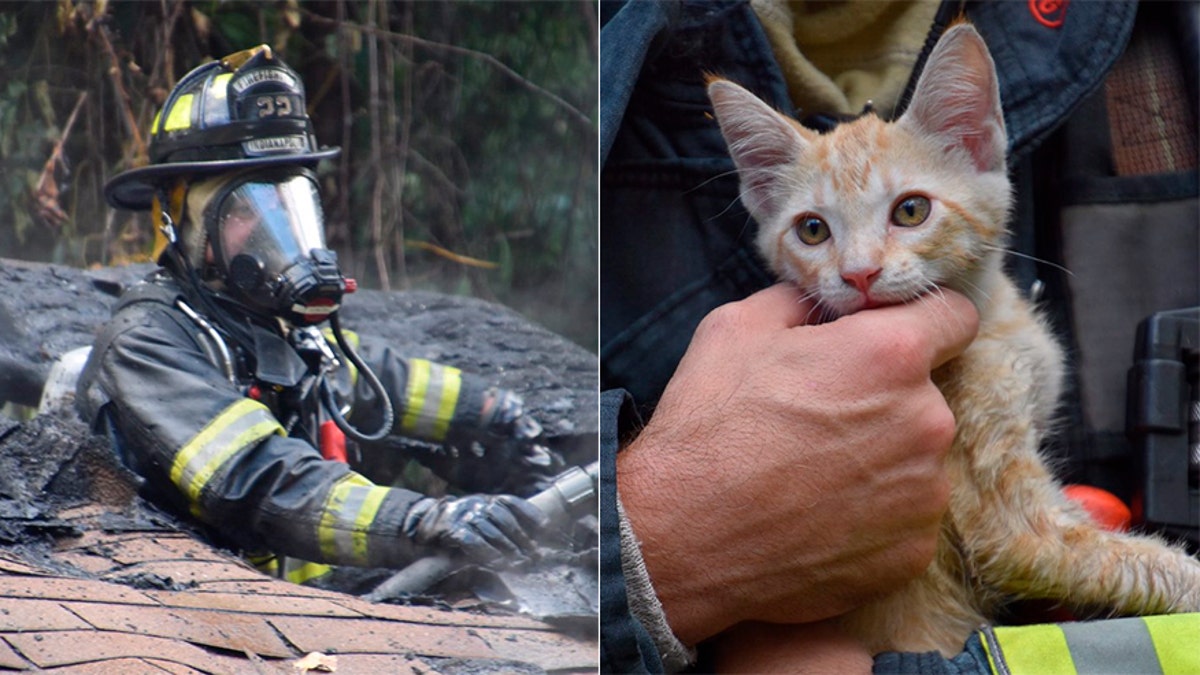 A dramatic rescue of a kitten from a burning Indianapolis home Tuesday was captured on a firefighter's body camera.
The Indianapolis Fire Department said on Twitter that crews were called to the blaze at an unoccupied home around 4 p.m.
Video posted to the department's Twitter account shows the moment firefighters rush into the burning home, that's filled with smoke, and rescue the tiny kitten.
No injuries were reported in the blaze, officials said.
The cause of the fire remains under investigation, according to FOX59.