Video shows attorney hypnotizing woman for sex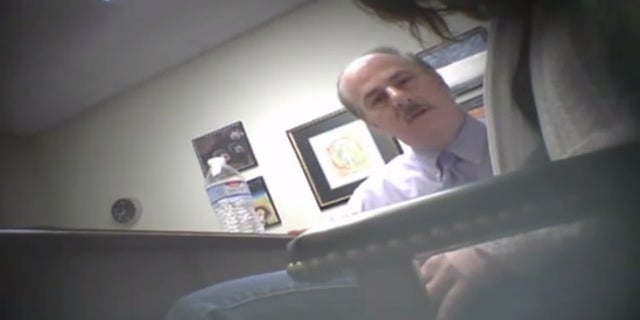 NEWYou can now listen to Fox News articles!
A disturbing video was released of a lawyer in northeast Ohio using hypnosis on a female client so that he could take advantage of her sexually.
WATCH: OFFICER CARRIES ELDERLY WOMAN TO SAFETY WHEN TRUCK BURSTS INTO FLAMES

In November 2014, a woman wearing a hidden camera sat down in the Sheffield office of divorce attorney Michael Fine.
WARNING: VIDEO MAY BE DISTURBING
Local police set up the sting after she claimed the attorney, now 59, would try to relax her before meetings using hypnosis. She realized he was actually making sexual moves on her.
"Every time I touch you, it's gonna be an incredible sensation," he said at one point.
In September, Fine pleaded guilty to putting five other women in similar trances and he was sentenced to 12 years in prison.
Prosecutors say the victim with the hidden camera went to police when she realized she had lost track of time after a previous meeting, and her clothing was disheveled.
CLICK HERE TO READ MORE AT FOX8