VIDEO: Police officers help free deer caught in fence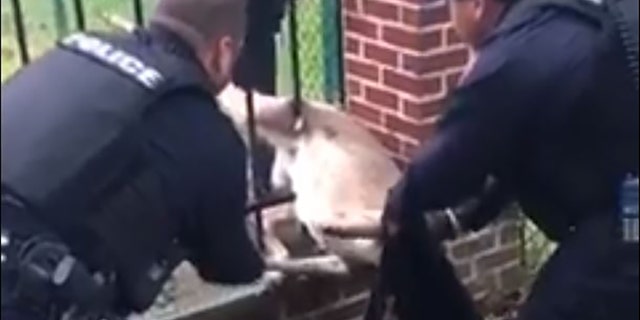 Police officers in Ohio took time from fighting crime to assist a helpless deer trapped in a fence.
A Facebook video posted to the Parma Heights Police Department's account on Saturday shows three officers gathering around a deer with a leg stuck between the fence's metal bars.
The officers gently lift the animal from the ground in an attempt to set it free.
After a few seconds, the deer breaks loose, falls on the ground, then promptly gets up and runs off.
A handful of bystanders can be heard clapping.
As of Sunday morning, the video had been viewed more than 49,000 times. All the comments praised the officers for their actions.
"Thank you for going above and beyond and helping our animal residents too," one user wrote.