Video of police fatal shooting of naked man raises questions, family says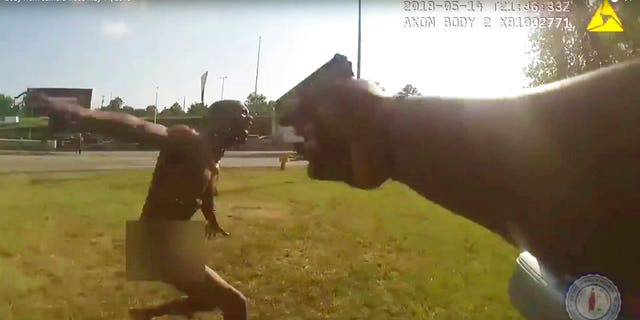 The family of a young, black Virginia man who was fatally shot by police while naked and unarmed said the release of body-camera footage Friday answered some of their questions about what happened but raised even more.
In the footage, Marcus-David Peters emerges naked from a car and dashes onto Interstate 95 in Richmond, where he flails before running toward the officer while shouting threats. The officer deploys a stun gun before shooting Peters twice.
Peters' sister, Princess Blanding, said at a news conference that her brother was clearly distressed and in need of help. She asked why the officer engaged with her brother after he noted that Peters seemed "mentally unstable" and why the officer told others at the scene further lethal force might be necessary after Peters was already on the ground, fatally wounded.
"Furthermore, this entire situation really has me wondering: Who are police trained to help? Who are they serving and protecting? Themselves?" said Blanding, who saw the footage along with other family members.
The shooting remains under investigation.
Blanding said Friday that the behavior depicted in the video was totally out of character for her brother, a teacher who graduated with honors from Virginia Commonwealth University in 2016. She has said her brother had no known mental health issues.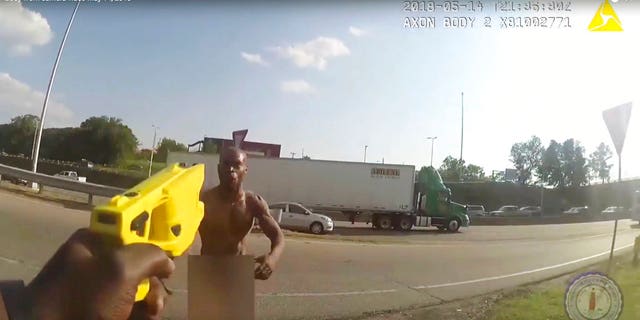 As Peters flails in the roadway, Nyantakyi is seen standing a short distance away with a stun gun drawn.
Peters then approaches the officer, slowly at first, and tells him, "Put that Taser down or I'll kill you."
Nyantakyi fires the stun gun as Peters continues to advance. Peters then runs toward the officer, and the video becomes shaky and more difficult to see. Two gunshots are heard. Nyantakyi shot Peters twice in the abdomen after deploying the stun gun, only one prong of which attached, Durham said.
Durham said police are investigating whether the stun gun was effective at all.
Peters stumbles and then walks away after being shot. The video shows him on the ground a short distance away soon afterward.
As arriving officers approach Peters to render aid, Nyantakyi, who is breathing heavily, cursing and has blood on his bands, tells them they'll need a stun gun and "probably more lethal force."
Peters died later at a hospital.
Nyantakyi remains on paid administrative leave while the investigation that will involve an autopsy and toxicology report continues, Durham said.
When the investigation is complete, police will forward the findings to the commonwealth's attorney's office, which will determine if the use of force was justified.
The Associated Press contributed to this report.