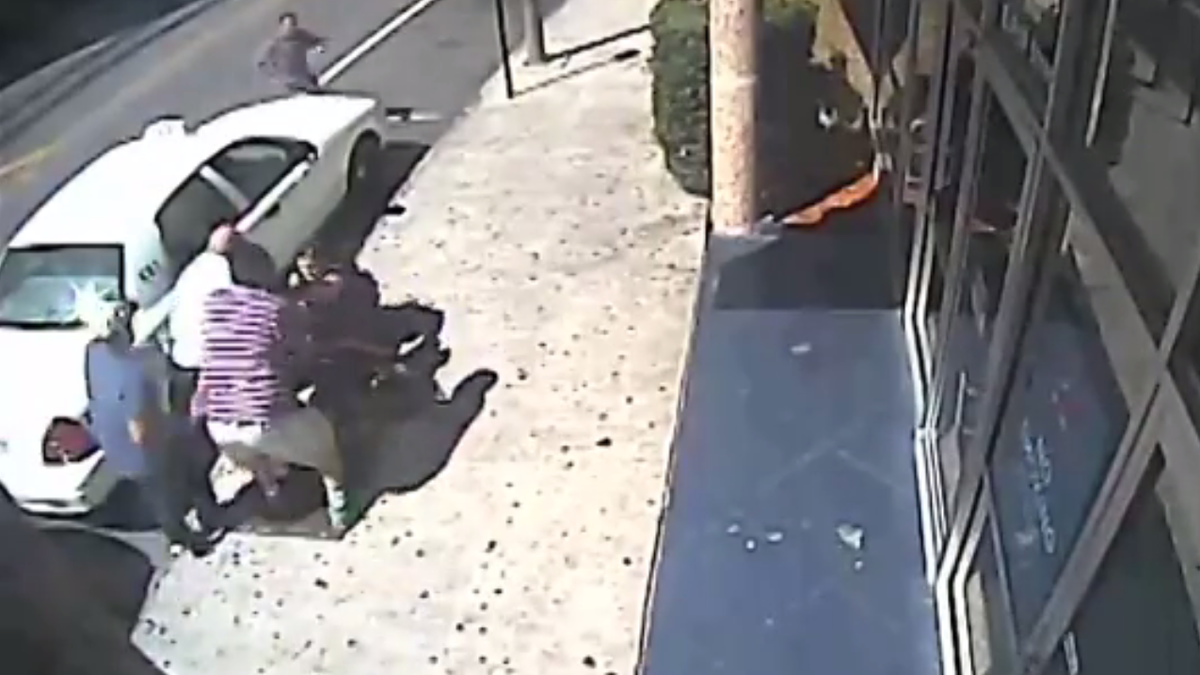 New video captured the moment several good Samaritans joined in to help Florida police officers deal with a man they were trying to arrest.

Charles Kee, 26, was at the Greyhound Bus Terminal when he was told to leave by a security guard who said he was trespassing, according to Fox 13. Kee head-butted the security guard, officers said.
The two officers approached Kee and asked him to stop but he continued to walk.
The video showed the two officers attempt to arrest him, but the suspect responded violently. Kee pushed the officers against a cab and threw each one to the ground.
RICHARD OVERTON, OLDEST LIVING WWII COMBAT VETERAN, TURNS 111

"He reacts pretty violently and you see what happens (in the video). There's a very serious scuffle," said Steve Hegarty, a Tampa Police Department spokesperson, to Fox 13.
One of the officers yelled that Kee was attempting to reach for their gun, said Hegarty.
A transit worker was walking by and stopped to pull Kee off the officers. Three other people, including the cab driver, pause to help wrestle the suspect off the officers.
HOSPITAL HEROES: KNITTERS MAKE THOUSANDS OF HATS FOR CHEMO PATIENTS
"The fact that nobody ended up with any serious injuries here and the guy ended up being taken to jail for a battery on a law enforcement officer, that's the best outcome you could possibly hope for," said Hegarty.
Kee has been arrested and his charges include battery on a police officer, battery on a security guard, resisting arrest, and trespassing.