Victims jump to escape fire tearing through Denver apartment building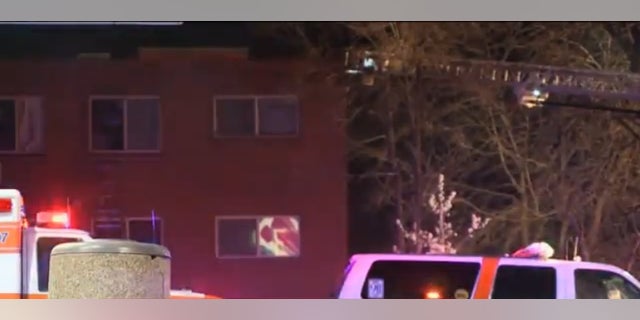 A fire in a Denver apartment building Sunday night injured 11 people -- including two infants -- and forced some residents to try to jump to safety from a height of three stories, officials said.
Two people had initially been listed in critical condition, authorities said. It's unclear if any people were injured by jumping and how many may have been overcome by smoke, Fire Department Spokeswoman Melissa Taylor said.
Three other patients were listed in serious condition and six were in fair condition.

The Denver Post reported that firefighters rescued some trapped residents from the second-floor blaze, after others jumped.
Denver Fire Department spokesman Lt. Ahmid Nunn said several ambulances were called to the scene.
Crews blocked off several area streets as they fought the fire at the Federal View Apartments, just southwest of downtown.
There was no immediate word on what caused the fire, which was quickly contained after firefighters reached the scene.
The Post said a nearby public school was open for people displaced by the fire.