Vermont clown accused of cocaine possession, sleeping in stranger's bedroom, cops say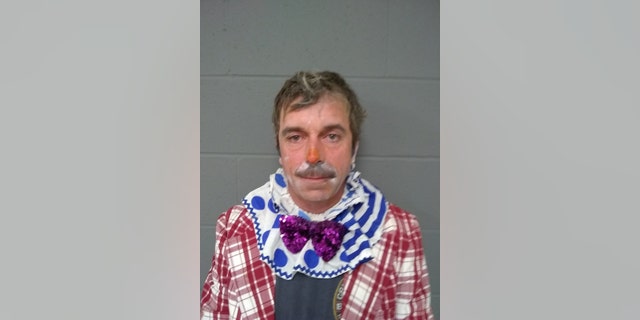 A Vermont man dressed as a clown was arrested Sunday after he was found sleeping in a stranger's home and in possession of cocaine, cops said.
Vermont State Police said in a news release they were called around 3:30 a.m. to the home in Marlboro, located just outside Brattleboro, where a teenager found an unknown man sleeping in an upstairs bedroom.
When police arrived, they allegedly found Sean J. Barber, 43, of Wilmington, Vt. in the home, "intoxicated and sleeping in an upstairs bedroom."
The 43-year-old was found in be in possession of cocaine, according to cops.
Barber was arrested and charged with unlawful trespass and possession of cocaine. He was ordered held at the Southern State Correctional Facility, and has a Dec. 5 court date.