Vegas reels as fallout from Wynn allegations heats up
Steve Wynn's imprint on the Las Vegas strip is undeniable. The mogul's name is emblazed on his signature hotel at the end of the Strip and he's had a hand in building the Golden Nugget, The Mirage and the Bellagio, some of Vegas' best known hotels.
But now Sin City, which Wynn helped put back on the map two decades ago, is reeling a week after an explosive report by the Wall Street Journal that alleges Wynn committed multiple sexual improprieties directed at his subordinates over the years.
The Wynn Resorts brand could suffer in the fallout and many casino industry insiders, Wynn investors, and local Las Vegans alike are wondering if Wynn – and his multibillion dollar enterprise – can weather the scandal. His company said there has not been a decline in reservations or an increase in cancellations. Company stocks dropped 20 percent but then rebounded.
But the city as flashy as the entrepreneur that helped revitalize it is now trying to figure out whether the sexual harassment will impact its future.
Many in the community have mixed feelings about the allegations since Wynn has been such a philanthropic force in the city.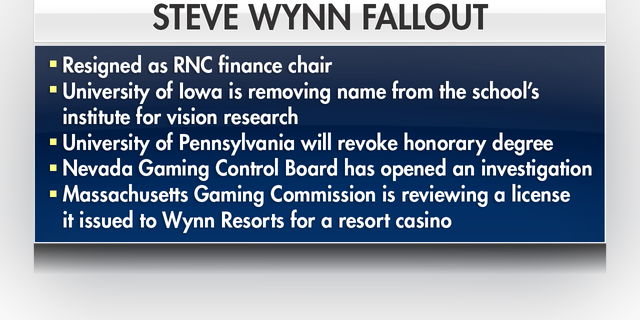 "Wynn's impact on Las Vegas and the strip, it's hard to measure because it's so great," said prominent Nevada journalist John L. Smith. "He is the guy who is the innovator, he's been very successful and controversial. No one can argue the success he's enjoyed."
But, Smith added, the allegations don't exactly come as a surprise.
"It certainly has been something that's been out there," Smith said. "So in that regard, I don't think it's all that surprising."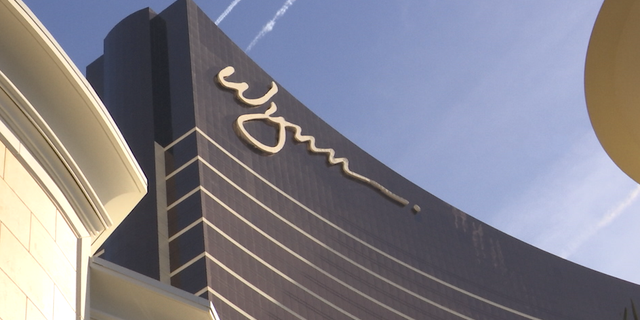 Smith wrote a 1995 book about Wynn entitled, "Running Scared: The Life and Treacherous Times of Las Vegas Casino King Steve Wynn."
Wynn has denied all the allegations against him and even blamed his ex-wife Elaine for the story. They have been embroiled in court over a company-sharing agreement since their divorce was finalized in 2010.
Smith says time will tell if the scandal has any staying power. Before the allegations broke, he said he was surprised Vegas hadn't had its own "Harvey Weinstein moment." He acknowledged that since the stock has gone up investors may have cooled to the shock of the first allegations. No other women have come forward since the initial report.
Groups are distancing themselves from the casino magnate. Universities have stripped Wynn's name from buildings he endowed including at the University of Pennsylvania and the University of Iowa. He has also since resigned as the RNC finance chair.
On Wednesday, a women's rights group, Ultra Violet, chartered a plane and flew it over the Wynn Hotel with a banner reading, "Wynn is a sexual predator…#FireWynn."
It is the most high profile example to have affected the largely male-dominated casino industry in the upstart #metoo movement.
Multiple probes and investigations have since been launched into his alleged improprieties. His own board also is investigating and in a statement to Fox News said: "The Board of Directors of Wynn Resorts immediately formed a Special Committee comprised of independent directors of the Board and chaired by Patricia Mulroy, upon learning about the recent allegations. That Committee has begun working and will be assisted by independent outside counsel.  The Committee will undertake a thoughtful process."