Vegas home invasion goes awry, captive breaks free and shoots intruder
One suspect is dead and another injured and apprehended after a home invasion in Las Vegas took a surprising turn Monday night.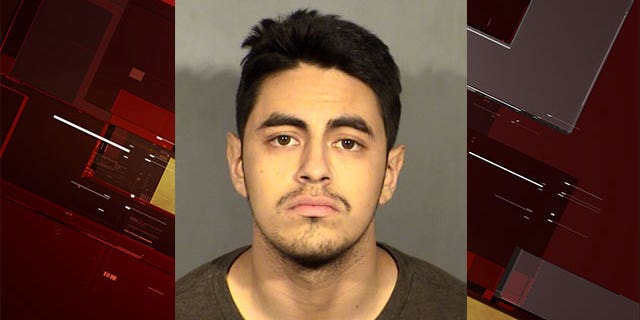 Two suspects entered the home and tied up a man and a woman, then demanding money, police said. The male victim broke free, retrieved a gun and shot the suspects. One was killed; the other suffered a gunshot wound to the lower back and drove himself to the hospital where he was apprehended by police. He was identified as 21-year-old Arnold Morales and is being held at the Clark County Detention Center.
CALIFORNIA PASTOR STABBED TO DEATH BY PARISHIONER, POLICE SAY
The female victim suffered a gunshot wound to the arm, but police has yet to determine if the suspects or the male resident shot her.
Neighbors in the residential area where it happened are asking themselves if they would have done the same thing. Tom Shiloh says, "I would've shot him a couple more times to make sure he was dead, absolutely, there's no cause, no reason to be that way, to steal, to rob."
Nevada does have a "stand your ground" law but sometimes the victim is not immune from prosecution. According to the Las Vegas Review-Journal, "In Clark County, prosecutors have been willing to charge people in situations where deadly force could have been avoided. In self-defense cases, there has to be an immediate threat to the person's life."
Residents in the neighborhood were shook up and tense. They're now considering taking precautions to protect themselves. Lisa Warren says, "I wish I still own a gun. I used to, I wish I still did."