Vandals torch statue of Ronald Reagan at famous California sports park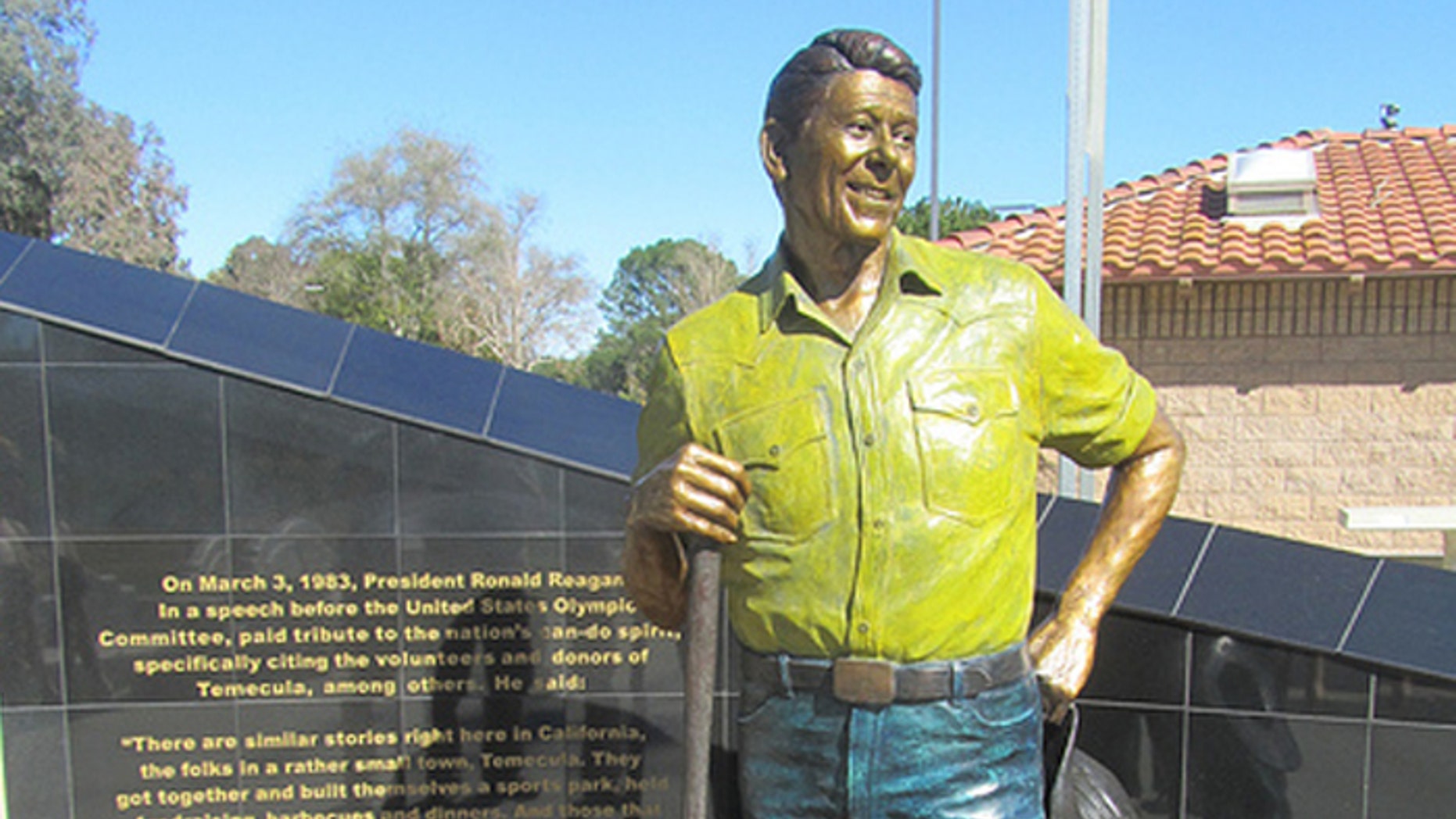 Vandals torched a bronze, life-size statue of Ronald Reagan in an apparent arson fire in a Southern California sports park named after the 40th president, The Press-Enterprise reported.
The 1-year-old statue was set ablaze at the Ronald Reagan Sports Park in Temecula, Calif. -- a park Reagan praised in the early 1980s because it was built through volunteerism and fundraising and not through government handouts. The statue shows the former president in casual clothing, holding a shovel in one hand and a cowboy hat in another. The suspected arson was discovered around 7 a.m. Friday by a park worker.
"It's an insult to the president as well as to the community," Perry Peters, founder of the nonprofit Friends of Ronald Reagan Sports Park, told the newspaper.
Authorities have not yet identified a suspect or a motive, according to the newspaper.
While the blackened statue still stands, the heat from the fire reportedly destroyed tiles from the decorative wall behind it.
The park, once named the Rancho California Sports Park, was named after Reagan in 2004. The former president had praised its building in a March 1983 speech to the U.S. Olympic Committee.
"The folks in a rather small town, Temecula .... got together and built themselves a sports park, held fund-raising barbecues and dinners," Reagan said. "And those that didn't have money, volunteered the time and energy. And now the young people of that community have baseball diamonds for Little League and other sports events, just due to what's traditional Americanism."
The Ronald Reagan Sports Park is accepting donations on its website to help repair the damaged tribute.