Vandals knock head off Jesus statue outside church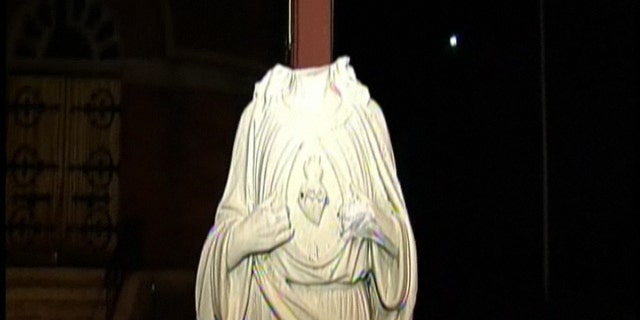 BOSTON – Boston police are looking for the vandals who knocked the head off a statue of Jesus outside a Roman Catholic church named for Mother Teresa.
The Rev. Jack Ahern of Blessed Mother Teresa of Calcutta at St. Margaret's church in the city's Dorchester section says when he arrived at the church Sunday morning the statue's head was lying on the ground in pieces and the statue had been knocked off its base.
Ahern tells The Boston Globe the statue was right next to the sidewalk and people used to touch it for inspiration as they walked past.
He says the statue is beyond repair and there has been no discussion of replacing it.
Click here for more from MyFox Boston.