Van repossessed while girl, 7, sleeping inside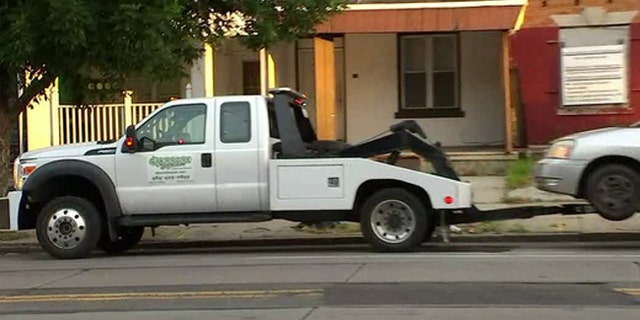 Police have a lot of questions for a mother and a tow truck driver after they say the driver repossessed a van, overnight -– with the woman's seven-year-old daughter sleeping inside.
They say the call came as in as an abduction at 2:30 a.m. in West Philadelphia, at 45th and Chestnut streets.
The 26-year-old mom had told them she ran into her workplace for five minutes and then realized a tow truck had taken her van with her daughter away.
TROPICAL STORM CINDY MAKES LANDFALL IN LOUISIANA
She called police. They caught up and pulled over the tow truck driver a few blocks away, at 50th Street and Woodland Avenue.
They found the girl sleeping in the back of the van. Mother and daughter were reunited.
Click here for more from Fox 46.