Vagrant fatally stabbed restaurant patron who was holding child, authorities say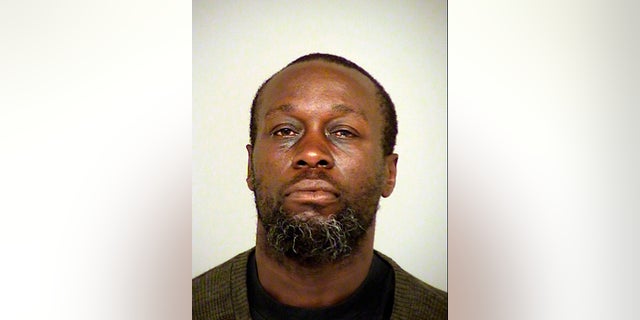 NEWYou can now listen to Fox News articles!
A suspect described as a local vagrant was facing murder charges in Ventura, Calif., on Friday after he allegedly stabbed a 35-year-old father who was at a restaurant with his family, authorities said.
The suspect, identified as Jamal Jackson, 49, was charged with premeditated first-degree murder in the death of Anthony Mele, according to a news release from the Ventura County District Attorney's Office.
"It's horrible," Senior Deputy District Attorney Richard Simon told the Associated Press. "You don't think you're going to be killed when you go out to dinner at a nice restaurant with your family and you didn't do anything.
"He was just sitting there with his daughter in his lap," Simon continued. "You're not supposed to die that way."
The attack occurred Wednesday when Mele was dining at the Aloha Steakhouse with his wife and 5-year-old daughter, the Ventura Police Department said on Facebook.
"While sitting at the table, the suspect approached the victim and stabbed him in the neck," police said. The little girl was sitting on her father's lap at the time but wasn't hurt, authorities said.
Jackson and Mele reportedly did not know each other.
Mele ultimately died in a hospital Thursday after being taken off life support, police said in a news release.
The suspect fled after the stabbing, allegedly still holding the weapon, but a restaurant worker and other patrons followed him and monitored him until police arrived, Simon said.
Jackson's bail was set at $1.5 million. He was being held at the Ventura County jail, the district attorney's office said.
If convicted, he could face up to 55 years to life in prison, authorities said.
The Associated Press contributed to this report.