Utah police chief, a self-described 'hugger,' is fired for inappropriate touching, report says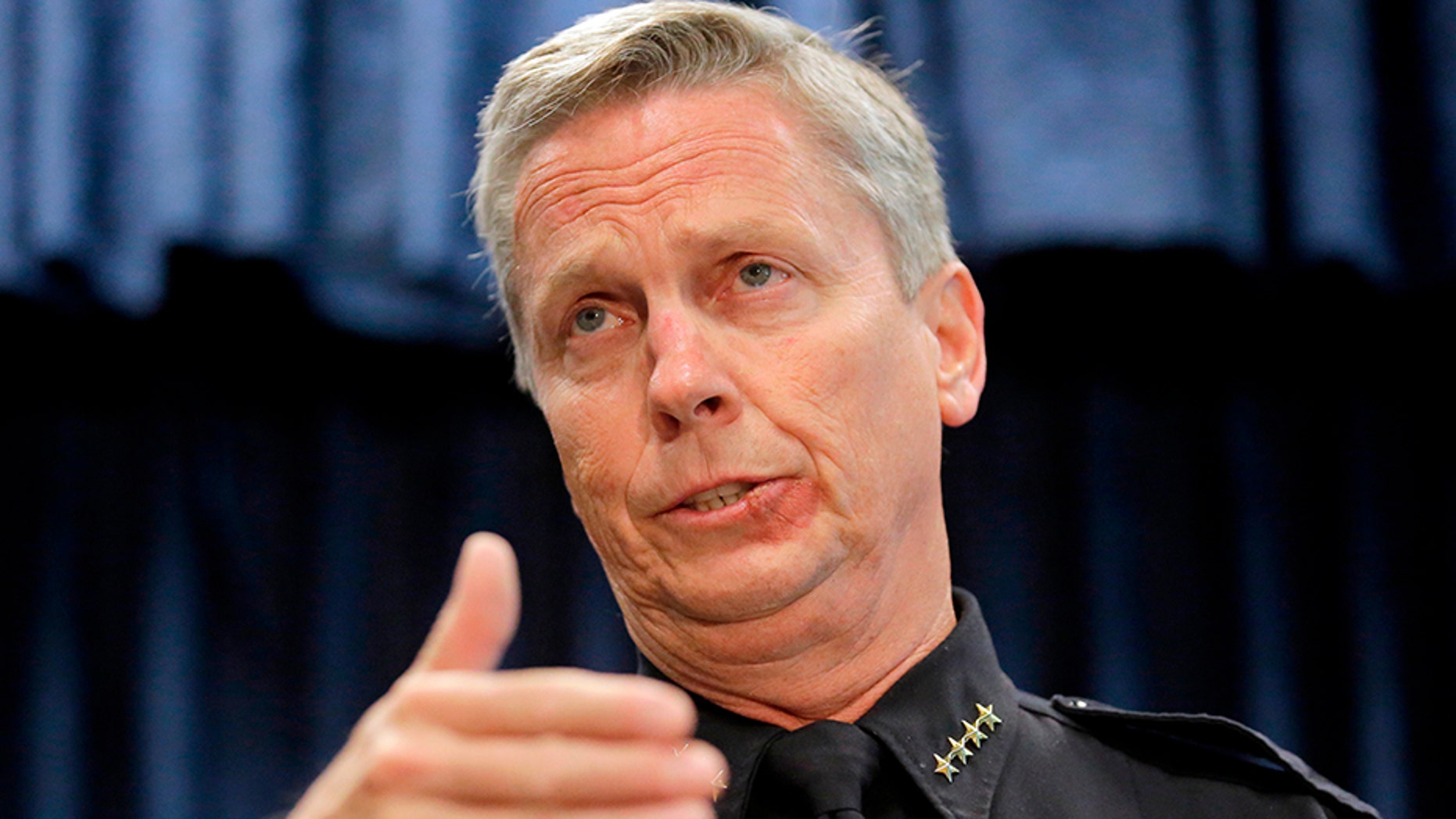 The police chief of one of Salt Lake City's largest suburbs was fired after he was accused of hugging female employees in a manner that created an "unprofessional and inappropriate" atmosphere, according to a report released on Thursday.
Sandy Police Chief Kevin Thacker, a self-described "hugger," was fired Tuesday; Mayor Kurt Bradburn said he'd been accused of "inappropriate touching." Bradburn ordered an outside investigation after hearing complaints, but there was no formal complaint or police report from an employee that prompted the investigation.
The investigation, conducted by attorney Scott Hagen, was released Thursday night, and said that Thacker allegedly sought out female employees and hugged them by pressing against their chests and rubbing his hands up and down their back or flanks. He also allegedly put his cheek against those of the women.
Female employees said Thacker sometimes touched their hands, neck, shoulders or upper thighs in awkward or inappropriate ways. One woman told investigators it often felt like he was trying to "cop a feel."
He did not hug male employees, the report found.
Male employees who observed the hugs said that they were left feeling embarrassed, and that Thacker's actions created an "unprofessional and inappropriate" atmosphere.
Thacker denied the accusations in an interview with investigators and argued that his hugs were "very innocent." He also asserted that he hugged male employees as often as female ones. 
The report was dated Monday, but dates of the interviews or alleged activity were redacted. It was unclear how many employees were interviewed, and how many women reported feeling uncomfortable with the hugs.
Bradburn said in a statement Thursday said the report showed a "pattern of inappropriate touching and unprofessional conduct" that left him no choice but to fire Thacker. He praised the police department employees who spoke to investigators.
The ousted police chief had served Sandy, a city of about 96,000 people just south of Salt Lake City, since 2014. Before that he was an officer for more than three decades.
The Associated Press contributed to this report.