Utah parents charged in murder of daughter taunted her with food, prosecutors say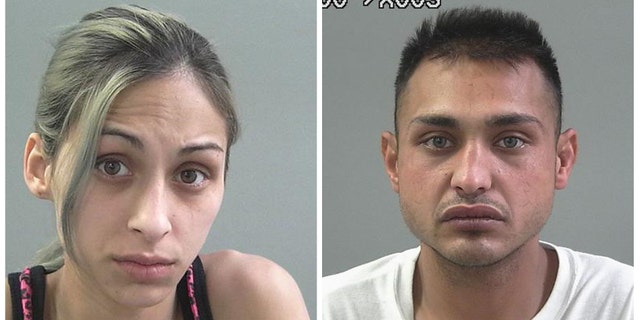 The Utah parents charged in the death of their 3-year-old daughter taunted the malnourished girl with food and attempted to cover her injuries with makeup, prosecutors said.
Cellphone video taken by the girl's parents Brenda Emile, 22, and Miller Costello, 25, show them presenting the girl with food, and then taking it away after disciplining her, police said.
Cellphone footage shows the toddler's condition growing progressively worse over a year and a half before her "extremely malnourished" body was found at the family's home, authorities said.
The girl was found at the Ogden home July 6, after her parents called police to report she wasn't breathing. Police said the girl was found covered with burns, cuts and bruises, some of which looked new while others appeared to be in various stages of healing.
Emile and Costello were charged with aggravated murder. The charge carries the possibility of the death penalty. Two other children were removed from the house and given to state child protective services, police said.
Officers searching the couple's cellphones later found pictures and videos taken between January 2016 and June 2017 that show the child obviously upset, police said. In one video the girl's father used the feet of an infant to kick the girl in the face, prosecutors said.
Costello acknowledged he knew his toddler was in danger of dying if she didn't get medical attention, but did not take her to the doctor, police said.
He said Emile, who cared for their children during the day, told him Angelina's siblings had injured her but Emile didn't want to take her to a doctor because she feared a police investigation and her children being taken away.
Prosecutors are asking the couple be held without bail, saying they have ties in several states and Costello's travels frequently for his job as a scrap metal dealer. They also say the pair had tens of thousands of dollars in cash when they were arrested.
The Associated Press contributed to this report.