Utah man says high school mascot's name sounds like male genitalia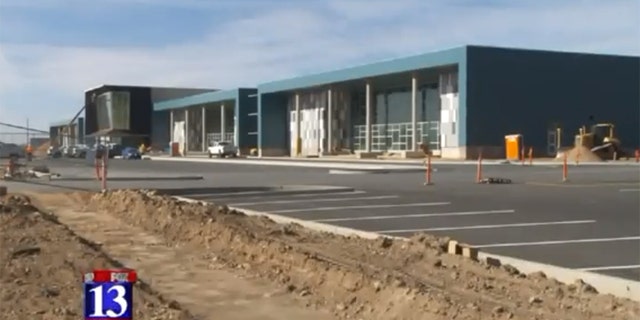 One man in Utah started a petition Friday to change the mascot of a new high school, arguing that the name will likely become the butt of a dirty joke.
The mascot for Farmington High School, expected to open in 2018, is set to be a phoenix, according to The Salt Lake Tribune.
But according to the petition, resident Kyle Fraughton is concerned that when supporters yell "Go Phoenices!" at events, it'll sound like they're saying a totally different word. And as of Tuesday night, more than 3,000 people agreed with him.
STUDENT TOLD SWEATSHIRT AND JEANS VIOLATED SCHOOL'S DRESS CODE
"We were horrified to hear that the phonetics of the word Phoenices are far too close to the word penises," Fraughton wrote on the petition. "I don't mean to be crass, but don't want there to be confusion around the point I am trying to make."
Fraughton said he first realized the similarity when he and some neighbors were practicing their cheers and looked up the correct plural form of "phoenix," which can be "phoenices."
He argued on the petition that people will easily make the connection, just as he did, and it will be used against the school in the form of crude humor.
"With this scenario playing out, there will be a never ending barrage of references to male anatomy directed at our children as they participate in any kind of sports against other schools," he wrote. "In an effort to be funny and get under the player's skin, opposing student bodies will most certainly chant things such as, "Go Phoenices!" That will just be the beginning as it doesn't take much imagination to figure out how vulgar this could get."
ILLINOIS MAN REPORTEDLY SHOOTS HIS OWN PENIS AFTER STEALING FROM A HOT DOG STAND
Fraughton then proposed that students, who chose a phoenix as their mascot, be allowed to vote a second time so the Davis County School District doesn't "bear the responsibility of our children being bullied."
Chris Williams, a rep for the school district told Fox 13 Now, "We don't see anything about the plural version of phoenix having anything to do what's going to be happening at the school or on the football field."
"We think students are going to rise to the occasion," Williams said.