Utah man falls to death while climbing cliff to fire flaming arrow into heart display for wife's birthday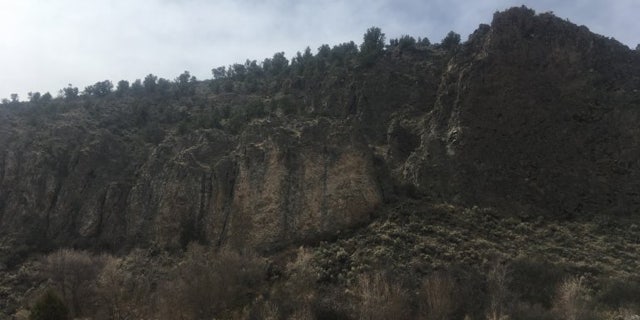 NEWYou can now listen to Fox News articles!
A man's attempt at a romantic gesture to celebrate his wife's 51st birthday on Saturday ended in tragedy when he fell to his death from a cliff in Utah.
The Garfield County Sheriff's Office told FOX13 Dee Jessop, 51, was attempting to climb a cliff in Circleville Canyon in the southern part of the state and planned to use a bow to fire "a lighted arrow into a painted heart."
His brother told the Salt Lake Tribune the plan was to shoot the arrow toward the ground, where it would ignite 51 candles in the shape of a heart.
"They were lighting these fire arrows and kind of making it a surprise," Willie Jessop told the newspaper, "but because it was late at night, it appears he lost his footing and slipped."
Jessop slipped and fell between 50 to 60 feet, according to police.
Denise Dastrup, a public information officer for Garfield County Sheriff's Office, told FOX13 the man and his wife were in the area with friends and family at the time.
MAN SURVIVES AFTER DRIVING VAN OFF CALIFORNIA CLIFF, PLUNGING INTO PACIFIC OCEAN
People at the scene began performing CPR on Jessop and emergency responders were called. But the 51-year-old was later pronounced dead at a hospital.
Jessop was a member of the polygamous Fundamentalist Church of Jesus Christ of Latter-Day Saints, according to the Tribune.
"He was somewhat of an icon in the community and dearly loved and missed by his family," his brother told the paper.