Utah K-9 officer receives Purple Heart
A K-9 officer in Utah who was shot on the job in August received a Purple Heart during the weekend, the Spectrum reports.
Tess, a Belgian Malinois with the Washington County Sheriff's Office, was wounded this summer when she went after a carjacking suspect, according to KUTV.
Deputy Mike Graf is the dog's handler. He was reportedly presented with Tess's Purple Heart by a local Vietnam Veterans of America chapter on Saturday.
"It's a great award for her," Graf told the Spectrum. "But it warms my heart to know that the community out there just loves the work that we do and loves the dogs enough to reach out to say thank you."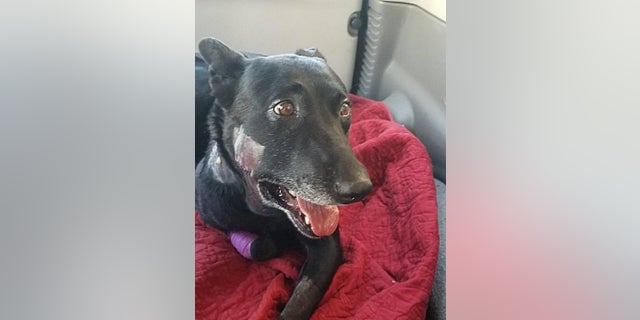 "Although Tess is still undergoing treatment and evaluation, she has been cleared to return to work in a light duty capacity," the sheriff's office said in a Sept. 26 Facebook post. "For now, she will be helping clear the drugs from our community."
ARMY CAPT. GARY ROSE TO GET MEDAL OF HONOR
Graf told the newspaper that Tess continues to progress in her recovery.
"It's a never-ending process getting her back into work, working through the struggles that she's had. We've worked back through some gunfire situations, we've worked on getting back on some biting," Graf said. "She's progressing very well, so it's very impressive how strong of a dog she really is. It just goes to her true character and her drive."
Alvie Jared Grover, 55, allegedly shot the K-9 officer. He's been charged with eight charges, including one count of injuring or interfering with a police service animal, the sheriff's office said in a Sept. 1 Facebook post.