Utah elementary school tells students they must 'say yes' when asked to dance at Valentine's Day party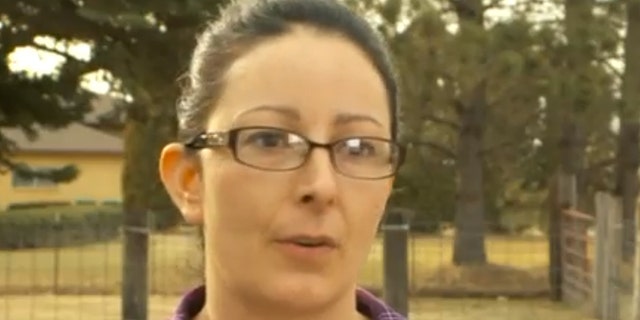 A Utah mother is concerned after finding out her child couldn't reject a classmate's invitation to dance at a Valentine's Day school party because it would be against school rules.
Natalie Richard, whose daughter is in sixth grade at Kanesville Elementary School in Weber County, told Fox 13 Salt Lake City that she was shocked to hear her child tell her she couldn't tell a fellow student "no" if he asked her to dance at the upcoming event.
Confused, Richard told her daughter that she was "misunderstanding" the situation, because "that's not how it is."
The daughter's teacher, however, confirmed to Richard that, in fact, her daughter "has to say yes" and "has to accept" such a proposal.
Still concerned, Richard took her plight to the school principal — who "basically just said they've had this dance set up this way for a long time and they've never had any concern before."
A spokesperson for the Weber School District told the news station that in an effort to "promote kindness" the administration wants students "to say yes when someone asks you to dance."
KINDERGARTNER SUSPENDED FOR 10 DAYS AFTER BRINGING MELATONIN PILL TO SCHOOL
But Richard, who said she understands their perspective, said that forcing children to do something they don't want to do sends the wrong message.
"There are many other ways to teach children how to be accepting than with a social dance," Richard said. "Sends a bad message to girls that girls have to say 'yes'; sends a bad message to boys that girls can't say 'no.'"
Ahead of the voluntary dance, students select five other students they want to dance with on a card, Fox 13 reported. The district said if a student is uncomfortable to one of those five people, "that's certainly something that can be addressed with that student and parents."
Richard also voiced concern about the district not informing parents of the policy, and suggested sending home a permission slip with details and instructions — to which the principal reportedly agreed.
But Richard ultimately believes that this is teaching her daughter the wrong lesson.
"Psychologically, my daughter keeps coming to me and saying I can't say 'no' to a boy," Richard told the station. "That's the message kids are getting."