Utah boy, 15, arrested in deaths of two younger brothers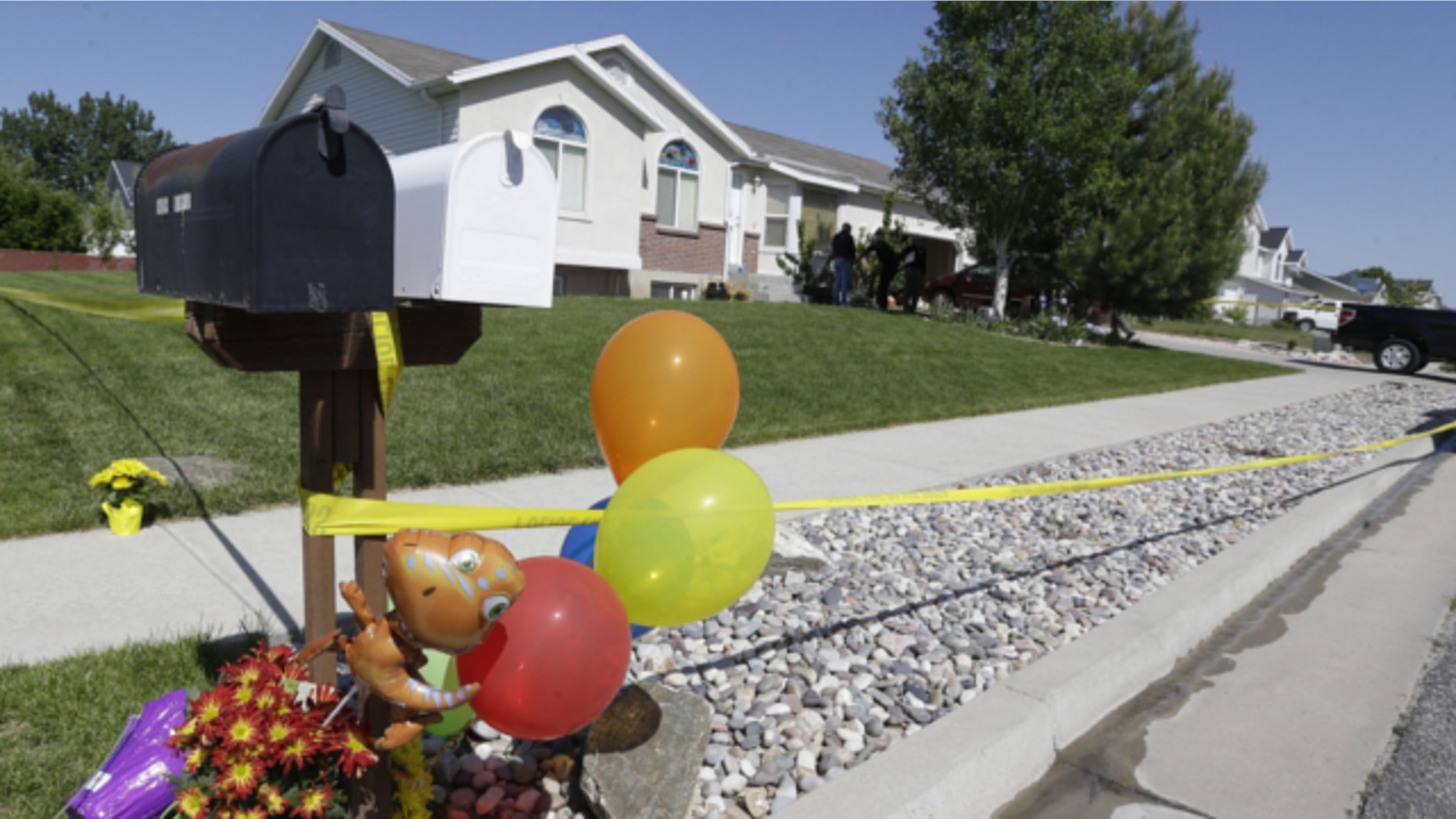 WEST POINT, Utah – A teenager was arrested Thursday in the deaths of his two younger brothers, ages 4 and 10, at the family home in a Utah subdivision of new houses and tidy lawns, police said.
Authorities believe the boys died from knife wounds and that the 15-year-old boy acted alone in what appeared to be an unplanned attack, Davis County Sheriff Todd Richardson said.
"As result of the emerging details, the 15-year-old juvenile has officially been taken into custody," Richardson said.
The Associated Press withheld the name of the boy because of his age. He was being held at a juvenile detention center on suspicion of homicide. Formal charges have not been filed.
It was the second time in a month that an older brother has been arrested in the death of a sibling. Prosecutors have filed murder charges against a 12-year-old boy accused in the stabbing death of his 8-year-old sister on April 27 at their home in Central California.
In Utah, Richardson said blood but no weapon was found on the 15-year-old suspect when he was arrested about five miles from the family home.
The suspect spoke bluntly with investigators and authorities were not aware that he has any kind of medical disabilities. Few other details were released.
The sheriff said the 15-year-old boy had run away about a year ago before police found him. Neighbors said he was only gone a few hours.
His parents had six children, four of whom were adopted, said family friend and neighbor Lindsey Caballero, adding the parents were sweet, kind and loving.
The 15-year-old was the oldest and a biological son of the couple. The victims were both adopted, Caballero said.
Their bodies were found Wednesday night at the home in West Point, about 30 miles north of Salt Lake City. Police said the boys had been left with their older brother while their mother took her other children to a dance recital.
Richardson said the mother found her 4-year-old dead on the floor and called 911.
She thought both her 10-year-old and 15-year-old were missing, but police discovered the body of the 10-year-old while searching the house.
Police found the 15-year-old shortly before midnight in Layton. He was taken to a hospital for evaluation. Police declined to comment on his mental status.
The homicide case has been taxing on his deputies, Richardson said.
"You see a lot of things, but it's hard to walk in there," said Richardson, pointing to the house
The boys' father is in the military and was recently deployed to another state, officials said. The suspect was an avid runner like his father, neighbors said.
The family lives in a ranch-style house with a basketball hoop in the driveway. Neighbors had set up a makeshift memorial at the foot of the mailbox with balloons, monkey stuffed animals and flowers.
"I'm still in shock," neighbor Karin Jackson said. "This is a wonderful neighborhood and the kids are usually outside playing."
Neighbor Ann Durrwatcher called the family "picture perfect" and said the 15-year-old kept to himself. He was not often seen playing with his younger brothers, but when he ventured outside, he was "out running around the block," Durrwatcher said.
"They were a really happy family," she said.