US to charge Venezuelan military officials with cocaine trafficking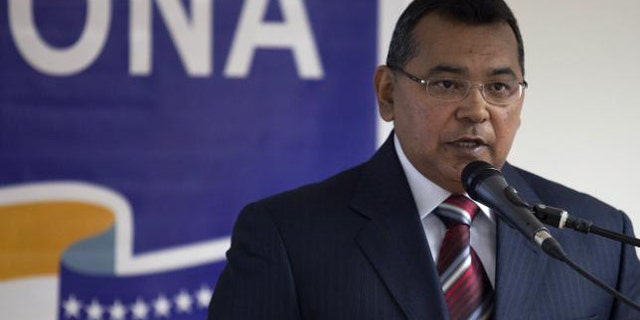 Federal prosecutors in Brooklyn are preparing to charge high-ranking Venezuelan officials with trafficking cocaine to the U.S., a person familiar with the case said Tuesday.
Prosecutors at the U.S. attorney's office in Brooklyn will charge General Nestor Reverol, who heads the powerful National Guard, with conspiracy to traffic cocaine from Venezuela to American shores, said the person. The person said that prosecutors also would level the same charge against Edilberto Molina, a National Guard general and a former high-ranking official in the National Anti-Drug Office, the Venezuelan equivalent of the U.S. drug czar's office.
Reverol and Molina couldn't be reached to comment. Calls to the Defense Ministry in Caracas, the Venezuelan capital, and to the government's Communications Ministry weren't returned.
Venezuelan officials didn't immediately respond to the news from New York, which was reported Tuesday by Reuters. But high-ranking officials have in the past scoffed at reports that American prosecutors are investigating Venezuelan officials, saying they are part of a conspiracy to destabilize the government and help the opposition take power.
The expected charges against Gens. Reverol and Molina are likely to be made public as early as the end of the month, people familiar with the case said. They are part of a broad investigation by federal prosecutors into the alleged involvement in drug trafficking by various high-ranking military officers in both the army and the National Guard, as well as in the upper echelon of President Nicolás Maduro's government, these people said.
Last month, two nephews of Cilia Flores, the first lady of Venezuela and herself an influential power broker, were arrested and sent from Haiti to the U.S., where they were with planning to transport 800 kilograms, or nearly 1,800 pounds. Their lawyers indicated at their initial court appearance that the two would plead not guilty at a hearing scheduled for Thursday.
Click for more from The Wall Street Journal.