US taps Lockheed for $928M hypersonic project after reported gains by Russia, China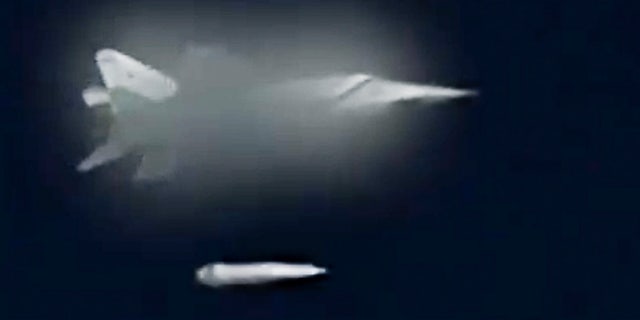 NEWYou can now listen to Fox News articles!
The U.S. Air Force has tapped defense giant Lockheed Martin to develop a hypersonic weapon, in a deal reportedly worth $928 million.
The contract comes one month after Russia said it successfully tested a nuclear-capable hypersonic missile with no equal. China has similar capabilities, the Washington Post reported.
Defense officials have warned that hypersonic missiles that can travel at more than five times the speed of sound and could -- in theory -- evade U.S. missile defense systems, the report said.
The Air Force project is considered the Pentagon's top "technical priority," which is remarkable due to ever-evolving cyber-warfare threats and bioterrorism.
"We will, with today's defense systems, not see these things coming," Michael Griffin, the Pentagon's research and development leader, said, according to the Post.
The Russian Defense Ministry posted video in March showing a MiG-31 launching a Kinzhal (Dagger) missile during a training flight. The ministry claimed the missile hit a practice target and had been put on combat duty with a unit of Russia's Southern Military District.
The Pentagon said in a statement that the Lockheed contract "provides for the design, development, engineering, systems integration, test, logistics planning, and aircraft integration support of all the elements of a hypersonic, conventional, air-launched, stand-off weapon."
Defense News reported that the deal's value could be as high as $928 million for Lockheed.
Lockheed is reportedly developing a hypersonic unmanned plane, the SR-72, "son of Blackbird," that aims to fly at Mach 6.
Marillyn Hewson, the company's CEO, said the SR-72 "could forever change our ability to deter and respond to conflict."