US spy alliances may be tested by unpredictable Trump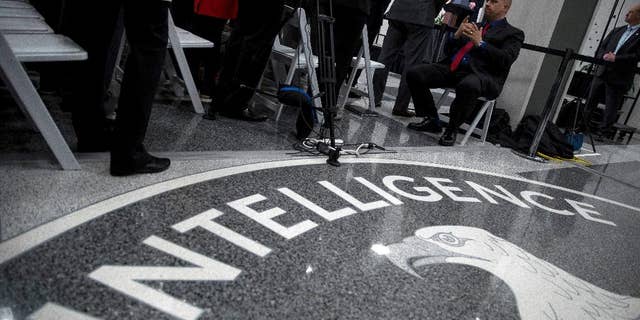 WASHINGTON – Donald Trump's unpredictable foreign policy could hamper longstanding U.S. intelligence-sharing partnerships as countries react to a president who seeks closer ties to Russia and is unafraid to offend American allies by cracking down on immigration or getting angry with friendly leaders.
Veteran spies say intelligence relationships are built to weather storms between political leaders. Even in the worst of times, allies share intelligence to thwart threats. But the lack of understanding about Trump's foreign policy direction and his potential new friendship with Moscow are creating jitters across the Western world.
"We are facing an unprecedented level of uncertainty today," said John Blaxland, a former Australian intelligence official and professor at Australian National University. He said there is mutual benefit to these "broad, deep" intelligence sharing relationships, but added: "It is hard to calculate just how much damage the new president's approach may have."
"It will be felt," Blaxland predicted, "and it won't be good."
Russia is a main concern.
If Trump moves forward with efforts to improve U.S.-Russian relations, European allies in particular will probably question how safe their intelligence is in American hands. Russia's annexation of Ukraine's Crimean Peninsula in 2014 and threatening movements near the borders of NATO members in Eastern Europe have contributed to the perception of Moscow as a threat to national sovereignty.
If American intelligence agencies are instructed to enhance cooperation with Russia, U.S. allies see "significant counterintelligence threats that come with that," said Steven Hall, a retired CIA chief of Russia operations. He said they "will be much more careful in the future."
As candidate and president, Trump has sparked widespread international unease by questioning the value of U.S. military alliances, if not necessarily intelligence partnerships. He called NATO "obsolete" and challenged countries such as South Korea and Japan to assume greater self-defense responsibility. In the last weeks, however, Trump advisers have gone out of their way to stress the durability of such arrangements and America's commitment to its friends.
Detente between Washington and Moscow is no sure thing, despite Trump's intentions. Under President Barack Obama, relations between the former Cold War foes strained dramatically over Syria, Ukraine and alleged Russian meddling in the U.S. presidential election after initially improving under a "reset" policy. In recent days, Trump's administration has reverted to criticizing the Kremlin after a flare-up of violence involving Russian-backed separatists in eastern Ukraine.
Regardless of Trump's new direction, Rep. Will Hurd, R-Texas, a former CIA officer and new member on the House Intelligence Committee, said American intelligence professionals recognize the need to protect information they receive. "The point at which our allies will get concerned is if they believe that our intelligence professionals do not view Russia as an adversary," he said.
Trump's sometimes impulsive style and lack of experience handling classified information also have foreign officials concerned.
Mark Galeotti at the Institute of International Relations in Prague, said European intelligence officials worry that Trump or his advisers will "blurt something out at the wrong moment or to the wrong person."
Allies might curtail what they share as a result, said Galeotti, who talks with intelligence officials in Europe and Russia.
"It's not so much about how much," he said. "It's precisely how heavily edited it is, how carefully it's scrutinized to absolutely make sure that there is nothing that you are worried about leaking."
Former French internal intelligence chief Louis Caprioli said European countries might hold information related to Ukraine or other issues closer, given the uncertainty of Trump's relationship with Putin. But he said intelligence sharing will continue in critical areas, such as counterterrorism.
"Intelligence services go beyond the political world," Caprioli said.
Still, allies fret about politics seeping into U.S. intelligence findings.
Trump has disparaged U.S. intelligence agencies for past failures and publicly challenged their assessment that Russia meddled in the presidential election. A day after he was inaugurated, Trump delivered an unusual speech at the CIA headquarters criticizing the media's coverage of his inaugural crowds.
Wesley Wark, a University of Ottawa professor and national security expert, said U.S. allies may ask more questions about the source of American intelligence products. For example, he said, they might think a certain piece of intelligence is from Trump's strategic adviser Steve Bannon, a conservative media executive who now sits on the National Security Council.
"There will be a growing concern about politicized — as opposed to truthful, objective — judgments and reports," Wark said.
Last weekend's testy conversation between Trump and Australian Prime Minister Malcolm Turnbull concerned a refugee deal Trump inherited from Obama. It didn't relate to the "Five Eyes" intelligence-sharing program the U.S. has with Australia, Canada, Britain and New Zealand.
Nevertheless, California Rep. Adam Schiff, the House Intelligence Committee's top Democrat, said the spat can't be dismissed as simply "Trump being Trump."
Schiff said Australia shares America's interest in fighting terrorism and countering Chinese actions, and stood alongside the U.S. in every war of the last century. "This is not a relationship to be taken for granted or abused," he said.
The committee chairman, GOP Rep. Devin Nunes of California, isn't worried: "I have no doubt that intelligence sharing with our allies will continue to be robust and productive."
___
Associated Press writer Lori Hinnant in Paris contributed to this report.