US soldier killed in 'apparent insider attack' in Afghanistan ID'd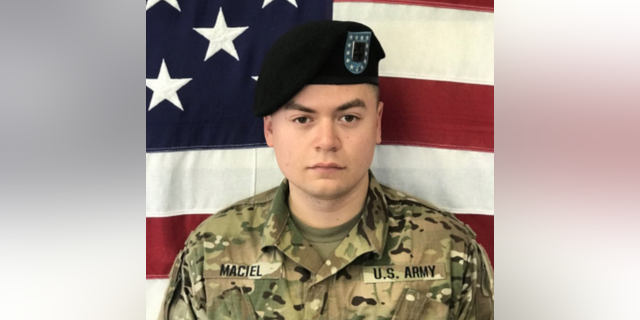 The U.S. Army soldier who was killed in Afghanistan in an "apparent insider attack" on Saturday has been identified by the Pentagon.
Cpl. Joseph Maciel, of South Gate, Calif., died from wounds sustained during an attack in the Tarian Kowt District of central Afghanistan's Uruzgan Province, according to a Defense Department statement.
ALMOST 16,000 US SERVICE MEMBERS HAVE DIED SINCE 2006, MOSTLY IN THE UNITED STATES
Maciel was assigned to the 1st Battalion, 28th Infantry Regiment, 3rd Infantry Division in Fort Benning, Ga. The task force infantry is deployed in Afghanistan in support of the 1st Security Force Assistance Brigade, officials said.
"Cpl. Maciel was an excellent Soldier beloved by his teammates and dedicated to our mission," Lt. Col David Conner, Maciel's battalion commander, said. "He will be greatly missed by the entire Black Lion family. Our prayers are with his family and friends during this difficult time."
SOLDIER KILLED IN SOMALIA ID'D AS 8-YEAR ARMY VETERAN FROM ARIZONA
Officials said Maciel had served in the Army for two years and had been in Afghanistan since February 2018. Maciel received a Bronze Star, Purple Heart, Army Achievement Medal and Afghanistan Campaign Medal.
Two other service members — who have not yet been identified — were wounded in the attack. They were treated for their injuries and are in stable condition, the U.S.-led coalition headquarters in Kabul said Saturday.
The attack remains under investigation.
Fox News' Lucas Tomlinson contributed to this report.