US service member killed, 2 wounded in 'apparent insider attack' in Afghanistan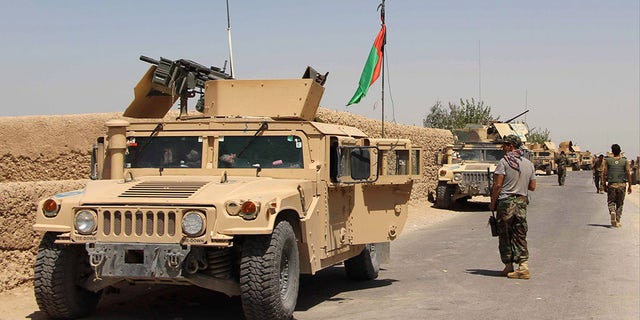 NEWYou can now listen to Fox News articles!
A U.S. service member has been killed and two others were wounded in an "apparent insider attack" in southern Afghanistan on Saturday, according to NATO.
The two wounded service members were being treated for injuries and are in stable condition, the NATO Resolute Support mission said in a statement.
The names of the service members will not be released until their next of kin were notified. Additional information was not immediately available and the incident was under investigation.
This is the third U.S. service member killed in action in Afghanistan this year. There were 11 killed last year.
The last inside attack was August 2017, when a Romanian soldier was wounded.
Fox News' Lucas Tomlinson and Samuel Chamberlain contributed to this report.