US Ramps Up Criticism of Assad Regime in Syria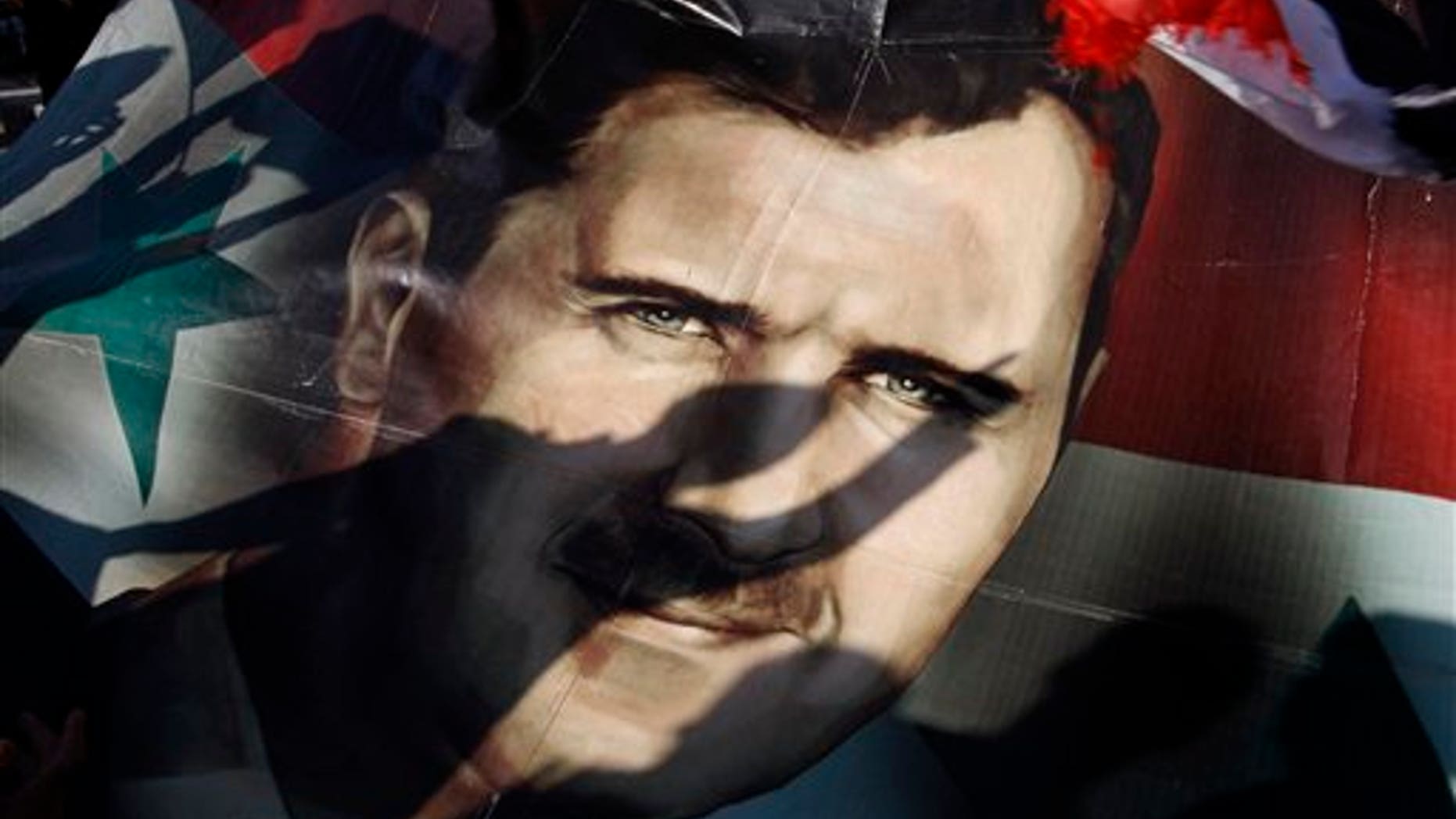 WASHINGTON – The Obama administration ramped up its criticism of the Syrian government Wednesday, accusing it of continuing to "mow down" its citizens despite promises to halt a brutal crackdown on reformers. The White House said President Bashar Assad cannot be trusted, does not deserve to rule and must leave power.
The new barrage of criticism came as the State Department issued a new travel warning for Syria repeating earlier calls for Americans to leave the country immediately and advising that it will further reduce its staff at the U.S. Embassy in Damascus.
"The words of the Assad regime have no credibility when they continue to be followed by outrageous and deplorable actions," White House spokesman Jay Carney said in a statement that noted that the violence was getting worse just days after the government agreed to an Arab League initiative aimed at ending the crisis. "They have already flagrantly violated their commitment to end violence and withdraw security forces from residential areas," he said.
"The United States continues to believe that the only way to bring about the change that the Syrian people deserve is for Bashar al-Assad to leave power," Carney said.
He said the administration is deeply disturbed by continued reports of government-backed violence. Witnesses said more than 200 people were killed in two days this week. The violence came after Assad agreed to allow in foreign monitors under the Arab League plan, return troops to barracks and release political prisoners. On Wednesday, a witness and two activist groups said government forces surrounded residents of a Syrian village and killed more than 100 people in a barrage that lasted for hours.
"Time and again, the Assad regime has demonstrated that it does not deserve to rule Syria. It's time for this suffering and killing to stop," Carney said. He called on the international community to unite in warning Assad that Syria will face additional measures, including more punitive sanctions, unless the regime changes course.
At the State Department, spokeswoman Victoria Nuland said the stepped-up violence signaled that Syria's acceptance of the Arab League is merely a "stalling tactic."
"This is not the behavior of a government that is getting ready to implement the Arab League proposals," she told reporters, adding later that: "We've got lots of promises as the government continues to mow down its own people."
Nuland said the U.S. would continue to press for more action on Syria at the U.N. Security Council, including an endorsement of the Arab League plan. The Security Council has been unable to reach consensus on imposing sanctions on Syria, as the United States and Europe have done on their own, due to opposition from permanent, veto-wielding members Russia and China. However, Russia last week submitted a draft resolution to the council, which Washington sees as a sign Moscow may be ready to support U.N. action.
Secretary of State Hillary Rodham Clinton spoke to Russian Foreign Minister Sergey Lavrov about the proposed resolution by phone earlier this week, the State Department said.
Meanwhile the department, renewed its travel warning for Syria, repeating earlier alerts that urged Americans to leave while there is still commercial air service and limit their travel inside the country due to the violence. The warning also said that already limited services at the embassy in Damascus likely would be curtailed "as staff levels ... are being further reduced."